W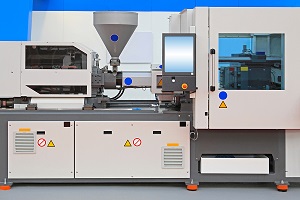 hen you meet your plastic injection molding expert, you might be surprised at the amount of industry specific terms they use. Like most industries, plastic injection molding is a specialized field with a lot of jargon which is very clear to industry insiders, but can leave the rest of the general population totally lost. So, if you are about to meet with your plastic injection molding manufacturer, here are some of the molding top key terms you should be familiar with before you pick up the phone or step through the door.

Plastic and Molding Process Top Key Terms:
Polymer—Thermoplastics are manufactured by polymerizing organic molecules; linking them together in a reactor to form larger molecules known as polymers. Naturally occurring or synthetically made.
Resin—A term used interchangeably with polymer in the thermoplastics industry. Naturally occurring or synthetically made.
Thermoplastic—A plastic material which can repeatedly be molten or softened by heating and solidified by cooling.
Thermoset—Opposed to thermoplastic; A plastic material which cannot be melted again once processed.
Additives – Any substance added at a low level to an essential polymer to improve its performance during processing or end use.
Colorant—Raw dyes and pigments used to color plastics.
Mold—A hollow container used to give shape to injected molten plastic when it cools and hardens.
Cavity—The hollow space between the faces of the mold which are eventually filled with plastic.
Runner—A canal for plastic to travel from the injection molding machine.
Viscosity—The resistance to flow of a molten plastic material.
Hopper—In injection molding, blow molding, or extrusion. It is the cone-shaped container holding the plastic pellets to feed the machine.
Barrel—Feeds plastic granules from the hopper to the nozzle. It is heated to melt the pellets into resin. Part of the injection molding machine.
Gate – Where the molten resin enters the mold. Flows through the gate to get the runner to the cavity of the mold.
Vent—In blow molds, shallow channels cut into the parting line allowing air to escape from the mold during inflation.
Clamping Force—The force applied to the mold by the clamping mechanism to keep it closed, opposing the pressure exerted by the melt on the projected area of the cavities and runners.
By understanding plastic injection molding terms, it will promote better communication between the manufacturer and the client. Most importantly, we must ensure the process will run as smoothly as possible for your next project with us. At Midstate Molding & Engineering, our team of experienced industry professionals has over 180 years of experience in mold making. We are experts in all aspects of plastic injection molding from product design assistance and prototyping to manufacturing the product. Please feel free to contact us to learn how we can help or what questions we can answer for you.