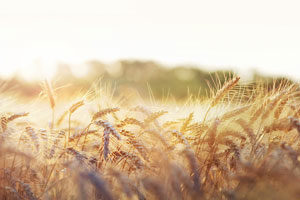 Whenever possible, we proudly use eco-friendly solutions such as biopolymer plastic material in our products. This provides a double benefit: It is an environment-friendly product while also offering a cost reduction to the customer's part.
What is Biopolymer?
Biopolymers are a renewable plastic material manufactured from biomass such as corn, wheat, sugar cane, and potatoes. Although most biopolymer products are not 100% petroleum free, they are biodegradable and compostable. Once the biopolymer is placed in a compost environment, they are broken down into CO2 and water by microorganisms, usually within 6 months.
How Do The Physical Properties Compare To Other Plastics?
Today's biopolymers are comparable to polystyrene and polyethylene plastics, with even more tensile strength than most of those plastics. With higher quality and better recycling options, it is hard to beat biopolymer plastics.

We now offer fully-compostable molded parts!