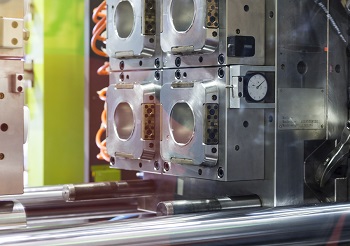 When you invest in a high-quality mold or tool, you expect better quality and longevity. Regular and careful maintenance and inspections can prevent part failures, malfunctions, and lower the overall cost of your injection molding program. Proper maintenance and regular cleaning are required for basic longevity to sustain and protect the lifespan of an injection mold.
What is Mold Maintenance?
Mold maintenance – or tool maintenance – refers to the cleaning, repairs, and inspections needed to keep the injection mold in best working order. Maintenance is performed routinely over the lifetime of the mold when any problems arise, or for preventative measures.
The Importance of Mold Maintenance
If you're looking to hire a potential molder, one of the most important and critical aspects is finding a molder who offers mold or tool maintenance. This will help to ensure a successful and long-term molding program, from start to finish. Performing necessary preventative maintenance improves the tool longevity, part quality and quality of the plastic components by stopping issues before they happen.
Problems of Mold Neglect
Maintenance and cleaning can be a tedious task because it requires precise attention to detail. In a busy shop where customers demand quick turnaround times for products, preventative maintenance can be put on the back burner. Unfortunately, many molders will avoid doing maintenance until quality problems arise or the tool breaks down. At this point, repairs are expensive and can jeopardize your part supply. It's best to perform regular maintenance to lower the cost of owning the tool and improve production.
Molds (or tools) don't run flawlessly on their own. Over time, the molding process can cause wear and tear. For example, a fine layer of material can gradually build up on the molds surface. If this is not checked and maintained, this vent deposit can dent the tool and can cause other unwanted part defects. Just like owning a car, would you make an investment and not perform regular maintenance, like an oil change, on it? Mechanical parts will experience wear, reduce running efficiency, and eventually fail.
Benefits of Maintenance and an Experienced Molder
Mold maintenance and repair can result in numerous benefits, such as cost savings and time-to-market. You won't be performing the maintenance and cleaning yourself, so you'll need to carefully select an experienced molder. By investing in a molder that will properly maintain your mold or tool, you'll be saving money down the line by reducing the risk of unexpected breakdowns and expensive repairs—ultimately reducing your total cost of ownership.
A properly equipped molder can determine the best development tools and demonstrate proper maintenance techniques. Simple feature changes can improve the strength, longevity, and quality of the tool—simplifying the manufacturing process and ensure consistent part quality.
Mold maintenance for plastic injection molding can be costly, so you want to make certain your investment will be properly taken care of. Your supplier should take all of your needs into account and recommend the best course of action. If you're interested in learning more about mold maintenance, contact one of our experts. At Midstate, one of our greatest advantages is providing a comprehensive start to finish mold making experience, by offering in-house mold maintenance.