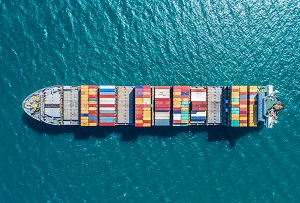 Offshore tooling is desired by many plastic injection molders who consider the premier factors like quality, access to resources, time, and cost. We offer our clients the opportunity to enjoy the price advantage associated with offshore tooling, while providing state-side day-to-day project management, from design to product sampling. Below are the major benefits and drawbacks of low-cost offshore tool production.
Benefits of Offshore Tooling
Offshoring production allows businesses and clients to capitalize on the lower hourly wage rates of skilled workers, which results in a significant reduction in overhead costs while maintaining the quality of the product.
Key Benefits
Financial Savings: The goal of offshore tooling is to slash down your production costs with lower labor costs.
Inexpensive Materials: The cost of materials is also cheaper, especially if they are produced in the country where a company is offshoring jobs.
Improved Business Operations: Companies who work with international clients have extended customer service support outside of their own time zones, allowing access to 24/7 customer support.
Drawbacks of Offshore Tooling
Many injection molders that engage in offshoring purely for cost savings are more likely to find that their initiatives fall short of expectations: their initial offshore markets could experience a growth in their economy and end up increasing labor costs.
Strategic value plays a larger role than simple cost savings. When companies include other factors instead solely on pure cost savings, i.e., location to key customers, cost of labor, tax considerations, experience of other companies, they are more likely to have a tolerance for the inevitable rising costs in developing countries.
Key Drawbacks
Economic Growth: An initial offshore market could experience economic growth and rising labor costs. Injection molding companies that have experienced this end up relocating or plan to relocate to new markets.
Less Flexibility: If any engineering or part changes need to be made, these changes could be difficult to make, and the customer bears the cost of any obsolete inventory. While quick turnaround is possible, the client likely pays additional costs for expedited delivery.
Investment in Upfront Planning: It could take longer to start the offshoring initiative than anticipated: unfamiliar business cultures and the need to establish local management oversight can lead to a lengthier rollout. Planning is essential not only to minimize the impact of unexpected developments but also to get a better and more realistic prediction of the outcome.
Offshore tooling is an option many companies consider in order to reduce operating expenses while maintaining a high-quality end product. With all available resources, skilled experts and management team in hand, Midstate will always provide an excellent offshoring experience for you. We stand fully behind the quality of the mold and the finished product. Contact us today to learn more about our mold making facilities and the possibility of offshore tooling for your project.