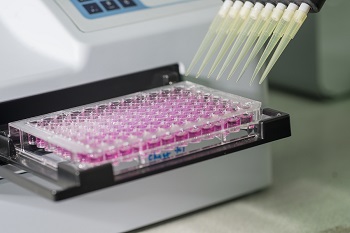 As complicated as plastic injection molding may sound to a consumer, it is a very common manufacturing method used to create a number of everyday items. Plastic injection molding is used to help create plastic products no matter how complex, intricate, small or large that we have adopted into our everyday lives.  
History of the First Injection Molding Items Made
Many people believe that plastic items have only been around for a very short time. However, everyday items made from molded plastic have been used ever since the process was developed in the 1870s. Throughout the years, the process continues to be refined and new technologies aimed at making it more efficient. The first plastic injection molding process was used to create collar stays, buttons, and combs.
In the 1940s, the industry expanded rapidly because World War II created a huge demand for inexpensive, mass-produced products. In 1946, American inventor James Watson Hendry built the first ever screw injection machine. This allowed the material to be mixed before injection and provided more precise control of a consistent shot—helping to improve the quality of plastic products being created.
Plastic Injection Molding Markets
What was once only used to create combs and buttons is now being utilized to create a plethora of items for many markets. Some of the industries that have plastic injected molded products include:
Aerospace
Medical
Sports equipment
Life Sciences
Industrial
Electronics
Automotive
Food
Midstate Mold's Primary Markets
Midstate Mold's leading markets include medical, life sciences, industrial, and electronics.  Let's take a closer look at what kind of plastic products are created in these fields.
Medical and Life Sciences
Plastics in the Medical and Life Science markets are extremely important because they are versatile, replaceable, and sanitary for both hospital and lab usage. Midstate understands technical, compliance and regulatory aspects associated with the use of polymers in these two industries. Some of the products include syringes, containers, breathing devices, tools for medical procedures, well plates, and filter plates.
Industrial
Plastics are now available that are actually stronger than steel, more durable than almost any substance on earth and relatively inexpensive to produce a million times over and over again: this is especially helpful for the construction and manufacturing sectors. Refer to our blog, Most Common Thermoplastics Used in Injection Molding to view some of the thermoplastics we use because of their physical and chemical properties. Some of the products include sports equipment, filter housing, plumbing pipes, television cabinets, cell phone cases and many more products.
Electronics
This field requires absolute certainty and consistency because of its importance dealing with electrical parts. The plastics help to encase and protect the wiring that can be easily damaged or cause harm to others. Some of the products include power-tool housing, electric connectors, telephone handsets, electrical switches, and battery casings.
When we think about how many products in our daily lives are made from the plastic injection molding process, the list is endless. Plastic surrounds us everywhere and has become such a key part of our lives. They allow us to maintain food safety, receive medical treatment, and even aid in simple acts like brushing our teeth. By looking at how plastic affects our lives, we begin to realize how important the process truly is. Contact our experts at Midstate Mold.