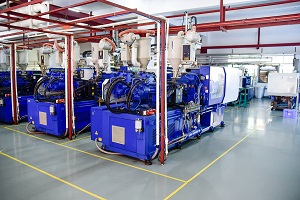 Many customers in the United States believe that using an off-shore manufacturing company would provide more benefits than using a domestic manufacturer. But by having your manufacturing done locally, you are helping your country in many ways. When you're creating plastic molded parts in the medical, life-science, or other markets that we serve, high-quality is a must: Especially when these products can help in aiding human health. Read on to see why using your local manufacturer in the United States offers many benefits.

Local Manufacturing Protects Your PR and Business
The United States is known for its higher manufacturing and labor standards, which ensures a quality work environment, safe employees and a better product. A "Made in the USA" stamp gives you built-in branding that your customers trust. They will trust that their workers received fair, American-level wage; their products are manufactured in an OSHA-regulated plant, and that they are not receiving pirated products.
Another important aspect of using your local manufacturer is that they must maintain strict intellectual property right protections. This means that your product designs, parts, or trade secrets cannot be copied and mass produced. It is beneficial not to outsource your entire manufacturing process. As you get further afield, you get further away from the protections of U.S. intellectual property laws. Luckily at Midstate, our clients are stress-free knowing all steps of their manufacturing process are done in-house.
Local Manufacturing Helps America's Economy
According to the National Association of Manufacturers, for every $1.00 spent in manufacturing, another $1.81 is added to the economy. That is the type of ROI we need to help strengthen and stimulate our economy. Not only that, manufacturers contributed $2.17 trillion to the U.S. economy in 2015, making U.S. manufacturing the ninth-largest economy in the world—it accounted for 12.1% of gross domestic product in the economy (GDP).
Most Americans are likely to use a manufacturer that creates USA-made products or parts because they trust the high-quality branding, but they also want to support domestic jobs. Manufacturing workers account for 9% of the workforce in the United States. Manufacturers have hired more than 800,000 workers since the end of the Great Recession. Over the next decade, around 3 million manufacturing jobs will likely be needed. By working with your local manufacturing company, you will be helping to build a stronger economy and are able to help create more domestic jobs for our future.
Local Manufacturing Saves Shipping Hassles
Without customs and shipping time, orders can be turned around faster and shipped a lot sooner. Shipping time can take weeks or even months, due to lengthy customs and import processes. Having your products (unfinished or completed) shipped across the Atlantic or Pacific can be worrisome and expensive. Expensive due to weight, fuel consumption, and fees associated with transferring of the product. Delays can occur or even cargo can be lost on ocean freight or plane shipment.
At Midstate, we believe it is important that our clients in the United States decide to have their whole manufacturing process done with us for the reasons above. We also stress to our international clients that by having their whole manufacturing process completed with us, it will only ensure that the part is of highest quality that requires expertise, precision, and layers of quality control built in. Midstate has served superior plastic injection parts for clients around the globe since 1965. For clients located in New England, New York, and New Jersey we have a central location that provides comfort for clients while some do not mind longer distances. Our experts strive to provide our global market with manufacturing solutions quickly, efficiently, and cost effectively. Contact us today!