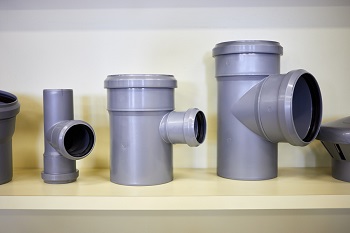 Manufacturers have depended on metals due to the abundance of metal knowledge, history, and favorable qualities. These include strength, stiffness, ideal traits related to electricity and chemical resistance. However, the need for fast-paced production, complex designs, and reducing operational costs is greater than ever. What has the same characteristics of metals but is the cost-efficient version? Plastics. Although metal-to-plastic conversion was introduced in the 1950s, many manufacturers are unfamiliar with the advantages of metal replacement with plastic parts.
Benefits of Metal Replacement
Here are some of the qualities of plastics that drive metal replacement:
1.      Cost Savings
The single most important benefit in replacing metal with plastic is the cost savings with improved product quality. In the injection molding process, the cycle times are much faster (more parts made per machine hour) and the parts created are identical—eliminating secondary machining. Deburring of metal parts can be costly, plastic parts do not need to be deburred.
2.      Eliminating Secondary Operations
During the injection molding process, plastics can be dyed different colors, textured with multiple layers, and polished before being molded. The expensive assembly of several metal stampings or castings fastened together can be replaced by a single injection molded part, which can eliminate the need for welded joints between metal parts and prevent leakage.
3.      Greater Strength
By using engineering-grade plastics that are top-quality, they can be stronger than a lot of metal parts. In the plastic injection molding process, engineers have the ability to mold in features for added structural strength to the part. And performing these additions are not costly.
4.      Product Weight
By using plastics instead of metals, the weight of the product dramatically decreases. This helps with improving the use of the product for the end-user, more available parts per pound, and reduces shipping costs.
5.      Increased Product Life
The environment can have harsh reactions with metal products, like rust or oxidization. However, plastics do not have to worry about this because they have a greater chemical resistance and are not affected by the base compounds that can corrode metal.
6.      Reuse of Plastics
Scrap plastic parts or parts that need to be recycled can be ground into the original form, pellets, and reused for another injection process immediately. It is important to note that only thermoplastics can be melted again and reused, thermosets cannot. Metal however, needs to be re-smelted, which is a longer process.
There was a time when metal replacement was useful only for limited applications, such as reducing parts weight. However, newer classes of engineered plastics are taking metal replacement to a higher level since these plastics have even more additional benefits to all types of markets. From concept, to prototype, to completed product, Midstate Mold is committed to the success of your project. Contact us today!