I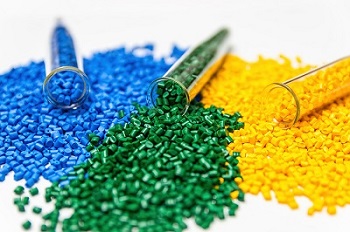 njection and extrusion molding are two popular plastic molding methods in the industrial and manufacturing sector that are used to make products with varying shapes and sizes. Depending on the product and the customer, both processes have their individual strengths. Midstate Mold & Engineering is strictly a plastic injection molding manufacturing company, but it is always helpful to our customers to know the difference between each process.
Injection Molding
One of the most popular methods to mold plastics that are used to form 3D shapes. It is based on the method of molten die casting and consists of the clamping unit and the injection unit.
The Process
The plastic resin is put into the hopper, which then releases the plastic pellets from the feed section into the compression section, where the frictional heat is created. The plastic is pushed through a protracted chamber using a reciprocated screw. The melted fluid-like plastic, known as melt, is forced through the nozzle into a closed, cooled/hot mold. The melt can be easily molded into the desired shape and size of the mold.
When the mold is completely filled and being pressurized, part of the cooling process is performed here. Finally, the ejection cylinder unclamps the mold and starts pushing the part out of the mold onto a conveyor.
Advantages
The advantages of this process are:
Used for making three-dimensional objects.
Minimized waste and able to recycle material.
Able to create detailed features and complex geometry.
Enhances the strength to the part after it has been molded.
Ability to use multiple plastic types simultaneously.
Extrusion Molding
This technique extrudes, or forces out, materials through a die to create shapes using constant cross sections like window sections, drinking straws, pipes, and seals. This method is used to form 2D shapes.
The Process
The machine motor, extrusion machine, turns a screw that feeds plastic through a heater. The granules in the plastic melt into liquid, which is pushed through a 2D die opening tool. This forces the material into a tube shape based on the specific shape on the die. The material forms a solid tube shape after cooling. This product is now ready to be cut into required sizes.
Advantages
Some of the advantages of the extrusion process are:
Shaping hard and brittle materials.
Favorable for the creation of atypical cross-sections.
Guarantees a smooth finish on the end product.
Alterations to the product after it has been removed from the extruder.
Complex shapes can be produced with varying thickness, textures, and colors.
Now that you know the differences and benefits between the two methods of plastics and molding, you can make an informed choice to select the best technique. Plastic injection molding is one of the preferred methods for manufacturing parts because of its multiple advantages over other methods of plastic molding—it is simpler, more reliable, and extremely efficient. Contact our experts today so we can get started on designing and fabricating your next part.