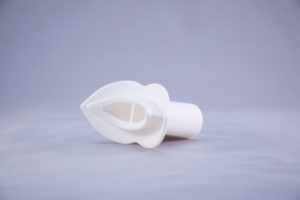 While we've been planning on writing this blog for some time now more than ever with the COVID-19 pandemic, it's important to understand precisely what goes into making medical-grade polymer parts and why we hold their manufacture to such a high standard. From industry-specific standards and traceability to the requirements that parts and the plastics that make them need to meet. Learn what you need to have when it comes to making plastic injection molding parts for the medical industry.
Quality Control When Lives are on the Line
At Midstate Mold, we apply our high standards and levels of quality control to all our manufacturing processes, but there are a few additional ones that apply even more so to medical and other high-precision industries. These apply to all parts of the manufacturing process, from building precision molds to manufacturing medical parts.
Parts Traceability
A manufacturer involved in the medical sector must adopt a method of tracking devices whose failure or defect would be likely to have serious health consequences, including full and detailed traceability built into the inventory system, machine operations system, and all other aspects of manufacturing execution technology.
Note in addition to these QA measures, there are a full array of other quality control measures needed, which you can read about in our blog, Quality Control: What to Look for in Your Parts Manufacturer.
Picking Medical-Grade Plastics
Just like with the manufacturing process, the selection of the right polymer resins is critical to the manufacturing process to make sure the parts can meet the demands of use and safety that medical parts undergo. Often fluoropolymers are used, and here are a few of the most common:
PTFE (Polytetrafluoroethylene): Commonly known as "Teflon," PTFE is resistant to heat and weathering, very low friction, and used containers and pipes for handling reactive and corrosive chemicals due to its non-reactive properties.
PFA (Perfluoroalkoxy): PFA was developed in order to achieve a true melt-processable fluoropolymer. PFA is commonly used for lab equipment because of its optical transparency, chemical inertness, and overall flexibility.
FEP (Fluorinated ethylene propylene): FEP and PFA share PTFE's low-friction and chemical inertness properties while being entirely transparent. FEP is resistant to sunlight and is especially useful for equipment that is subjected to weathering.
Learn more about fluoropolymers in our blog, Injection Molded Fluoropolymers for Medical & Life-Science Market.
We're proud to service the medical industry in these trying times and beyond, alongside the rest of the markets we supply. During the coronavirus outbreak, Midstate Mold will continue to remain open as an essential supplier of medical parts alongside our other manufacturing. Please read our COVID-19 Notice, and let us know if you have any questions and what we can do to help.