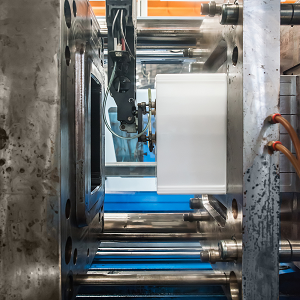 It's no small thing when a company decides it is time to move a plastics molding tool. This usually signals that the company is moving in a different direction, due to any number of reasons. However, many companies are fearful of the relocation process and have even opted to incur the greater expense of building a new tool at the new facility instead of transporting their current one. While their concerns are not totally unfounded, generally with the correct process and safeguards in place a tool transfer is a perfectly viable option. However, it's important to understand tool relocation and know the proper steps to take so you are comfortable with the process when the time arises.
The "What" and "Why" of Tool Relocation?
When a company designs a prototype, they find a tool builder to create a mold which can produce the product. That tool is actually owned by the company but is stored at the plastic manufacturer. Whenever a batch of product is needed, the tool is ready to be placed in the machine and start producing. However, there sometimes arises occasions where the company wants to relocate their tool to another manufacturer. Companies will move tools due to many reasons but usually, they are not happy with the quality found at the current production facility, want to move somewhere more local or are offered a price with better margins.
Why are Companies Afraid of Mold Transfers?
Companies often fear tool relocation to a remarkable degree. And while tool relocation is a serious undertaking, it should be considered a viable and often necessary option. The tool itself isn't really at risk, insurance will pay to replace it. But insurance isn't the problem, the ensuing delay till production can start again can severe hurt a business. The debate lies in the advantages of lower costs, better quality, and better location vs. the risk of lost income during the relocation process.
Why you shouldn't fear it
Despite the real reasons for concern regarding a move, here is why you shouldn't fear it. Important to have back stock before moving tool so as not to be adversely affected by the delay. Here are some of the key steps you should follow in a move:
Contract and Communication: it's key that both before and after the contract is signed, clear communication must be in place between the two companies.
Assessment and Scheduling: the assessment should be done onsite at the current facility. There may be eccentricities, inefficiencies, or things only the current molder may be aware of which the new molder should understand.
Back Stock: sufficient product must be stocked in order to have enough to cover a pause in production while the tool is being transported and validated for use at the new location.
Validate: we must ensure the tool is producing to the specifications, as what it's producing does not match the customer's needs.
Production molding: finally the tool is ready to start producing again!
Validation is Important
As previously stated, the validation of the tool at the new facility is of the utmost importance. At Midstate Molding & Engineering [insert hyperlink], we perform a painstakingly thorough validation process with each detail geared toward ensuring quality. We document everything we do with pictures, and our process includes inspections and multiple in-press testings. Often, when a tool is moved it will need minor adjustments and repairs. Unlike many molders, we have our own tool shop which is available to fix any issues that may arise during the process. This can be invaluable to correct any inefficiencies or errors which may have been tolerated at the previous facility or sustained during the transfer.
Companies have reservations about relocating tools is that they've had bad experiences or lost income, during moves. With this in mind, it's important that you find a reliable, trustworthy and experienced mold company to work with. At Midstate Molding & Engineering, we've performed many mold transfers and are well equipped to handle a transfer–Contact us today!