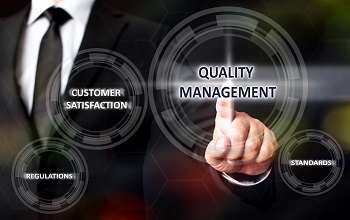 This topic has been popping up recently because the ISO 9001 industrial and commercial standards are currently going through an upgrade; the last time this happened was in 2008. All ISO standards are reviewed every five years to establish if there should be any modifications to the process of standard development to keep it current and relevant for the marketplace. As an ISO certified manufacturer, we highly recommend upgrading to the new quality management system, ISO 9001:2015.
Upgraded ISO Certification – ISO 9001:2015
ISO 9001:2015 replaces previous editions, and certification organizations will have up to three years to shift to the new version. It is designed to respond to the latest trends and can be compatible with other management systems such as ISO 14001. To fully understand what changes have been made to the new standards, view the International Organization for Standardization.
Upgraded ISO Certification Benefits
The benefits of this compliance are neither simple or instant. However, there are many advantages to receiving this certification. For starters, it shows that your company meets universal recognized specifications; upholding your products and services of great quality and reliability. Below are the added benefits of going through this certification process.
New Customers and More Business
Once you have acquired your upgraded certification, you will be opened to new markets that you were nearly unable to do business with before. Many companies will only source engineering and manufacturing companies that have up-to-date certification, putting you in a selective group.
Improve Customer Satisfaction
A quality management system is exactly what you think—all about quality. A result of adopting an upgraded QMS is an improved level of quality for the entire organization, process, and product for your customer. You will not only meet their stated requirements, but you will meet more of their implied requirements. If your QMS is working properly, you will know what you need to provide to your customers and then some: helping increase customer satisfaction.
Retaining Current Customers
If you wish to maintain your certification to ISO 9001, you will need to upgrade your quality management system to the standard. Many companies don't embrace the concept of quality through continual improvement. Essentially, these companies haven't bought into the program. They obtain the ISO certificate and do not follow through with procedure and protocols. When you upgrade to the newest ISO 9001:2015, it proves that you put the customer up front and understand that continued customer satisfaction is the ultimate goal of a QMS.
Improved Process and Saving Money
As your processes improve, you will reach your target goals with greater regularity and see tangible results. One of the first results you will notice is the decrease in process waste. Process waste is any step or action in a process that is not required to complete a process successfully: resulting in a waste of the company's money and time, which is lost forever.
Waste results in poor quality, inefficiency, and inconsistency. By improving consistency and quality, this leads to increasing or saving the company money. A well-run QMS enables your company to advance towards a near-perfect process.
We at Midstate Mold are currently upgraded to the newest ISO 9001:2015 certification. We are committed to supplying a quality product that meets or exceeds our client's requirements, and we understand that this means we need to continuously improve our process. Make sure to contact our trusted specialists for your next injection molding project.