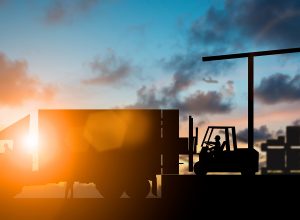 In parts manufacturing, the needs of the manufacturer and their client have three major points of overlap: the cost of the part, the quality of the part, and the availability of the part. In many situations, it seems like clients are stuck in the "pick two" scenario: good quality and cost but manufactured far away, or good cost and availability due to mass production but lower quality. Many systems in manufacturing work to remove these blocks by providing streamlined systems and logistics, one of which is the push-pull system we use at Midstate Mold.
Separating Truth from Manufacturing Buzzwords
In many industries, some terms gain a life of their own and are used and reused so often as to lose all meaning. This is especially true with terms that are used in multiple industries, which can mean very different things. Here are three terms to understand in manufacturing and its logistics.
Three Manufacturing Logistics Terms to Understand
Lean: To eliminate wasteful practices while delivering increased value in terms of cost and speed. Common practices include better QA to avoid manufacturing defects that cause longer production time to make up for discards. Learn more about it in our blog, Plastic Injection Molding and the Lean Manufacturing Process.
Agile: In manufacturing, agility is about how fast the manufacturer can help you move from one state to another. This might be helping you prototype parts for manufacturing, make changes to existing part molds, or switch out different polymer materials.
Just In Time: On the logistics side, just-in-time manufacturing/production/shipping is an intersect between lean and agile where parts are created and ready to ship with the thinnest of margins – the parts literally arriving "just in time" to be used.
Midstate Mold: The Push-Pull System
Here at Midstate Mold, our push-pull system is the concept of "just in time" manufacturing done right. We work with the sellers to create the right amount of parts ahead of time. This is based on creating models of the client's sales and predicting when they will need their next batch and how big that batch should be. This model has served many of our clients well, making sure we've got the right amount of product ready to go as soon as we get the call.
This system means that once a blanket order is in place, we'll start producing parts (push), knowing that the seller will soon be ready to receive the next batch (pull). This means as soon as the client is ready to receive the next batch, the product is ready to be shipped. This protects against possible costly hang-ups that leave the client without product on the shelf. Want to learn more about how Midstate Mold can help you avoid these manufacturing delays in plastic injection molding? Contact us today. Note that eligibility for our safety stock program is generally based on quantity, among other factors. Typically, requirements are at least roughly a half-million parts per year and a history of regular payments. Request a quote to learn more.