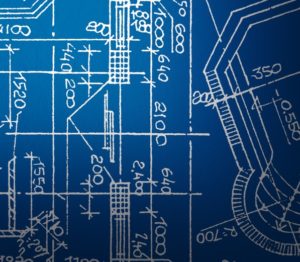 It's very exciting to get ready to launch a new product. There might be years of research, trial and error, sweat, and maybe even tears. It's likely that you have gone through several iterations of your product and finally believe you are ready to kick things into the production and manufacturing stage. Hopefully, you already have a manufacturer lined up who intimately understands your part and is able to meet the specifications and requirements you have in place. If not, you might, unfortunately, be in for more headache and maybe even some redesign. It's vital to get early involvement from your manufacturer and mold designer in the part design process.
When Should You Talk To a Tool Designer
While each project will differ depending on several variables. You need to introduce your part to the team building the mold by the time a workable 3-D model is created. A part might be great but that doesn't mean it is properly designed for everything that goes into plastic injection molding. There could be weaknesses or idiosyncrasies which will hinder or limit the product. Refinement originating from the manufacturing side is vital to your project success.
How Your Tool Designer Can Help You
Your tool designer and manufacturer can add value to the process of designing the part with important information about production. When part design review is underway, the tool designer will be looking for what you could call "moldability". This means, how well will the design of the part adapt to the molding process? Such things as uniform wall thickness, threaded halves, side actions, under-cuts, etc., can all be very detrimental to the quality of your part. Having an experienced tool design specialist review it will save you time, money, and frustration when it comes to production.
What Your Tool Designer Can't Do For You
What your tool designer can't do is design the actual part. They can test your part design for potential flaws, weaknesses, and inefficiencies. However, they aren't going to be able to design the part for you. They will be experts at determining whether your part design is "moldable" but not at creating the original design to satisfy your target market's needs. It's up to you to design the part, and if you are wise, you will get your part tested again and again.
As a part designer, you are focused on the design of the part. It has probably consumed your attention for a significant period of time. However, next to the actual part, the second most important thing to the success of your project is the design of the mold. It's vital that you have experienced eyes to review your part design, analyze it, and give you honest feedback. At Midstate Molding & Engineering, we have a team of skilled experts with over 180 years of experience in mold making. Contact us to learn how we can help and to determine if we are the right partner for you.