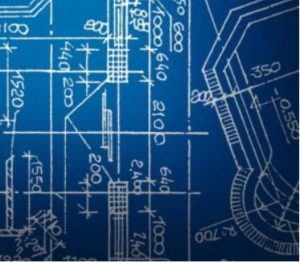 When a company decides it's time to move to a plastic injection molder, it's no small task. Companies that need to undergo tool relocation or mold transfers are often wary of this process for a few reasons. Some companies try to avoid the whole situation completely and even opt to incur the greater expense of building a new tool at the same facility instead of transporting it to a new one. With the right process and safeguards in place, a tool transfer is a perfectly viable option.
When It's Time for Tool Relocation
Molders are often called on to conduct a "mold takeover" or tool transfer. Essentially, this process is when you move your mold tooling to the molders production facility for inspection, and injection molding tooling tests are performed so you can get your project and manufacturing capacities back on track.
Communication is Key for Transfers
Mold transfers require upfront planning, communication, and investments to achieve the goals and expectations of the project. A complete understanding of the finalized goals must be in place with the injection molder. The information and actions required leave no room for anything but complete cooperation and disclosure from both sides.
Fear of Mold Transfers?
Many companies fear tool relocation due to damage to the tool itself and the possible delay of production. In reality, the tool itself won't be at risk since insurance will pay to replace or repair any damages. The main concern is the possible delay in production, which can severely hurt a business. Companies seeking an injection molder for tooling should research the advantages of lower costs and better quality/location against the risk of lost income during the relocation process.
Five Point Plan
During this process, we will go through the following steps to ensure a seamless mold transfer:
Contract: Clear communication must be in place between both companies. The contract must be agreed upon and signed by all parties.
Assessment and Scheduling: An evaluation of the tool should be completed at the current location. Any eccentricities of the tool found during this evaluation can be learned to make the relocation a smoother process. Until this has been performed, a schedule for the transfer won't happen.
Backstock: A sufficient amount of parts must be produced to create a safety stock to cover any lapse in production while the tool is being transported and validated for use at the new location.
Validation: The tool being transferred has to be up to specifications, to make sure that what it's producing matches the customer's needs.
Production: Once it has been thoroughly validated, the tool is ready to undergo production again.
At Midstate Mold & Engineering, you receive the benefit of the full suite of in-house services including expert prototype design, mold design, quality control assurance, production requirements, custom assembly, and maintenance of your part. Contact our experts today to learn more about our tool relocation process.