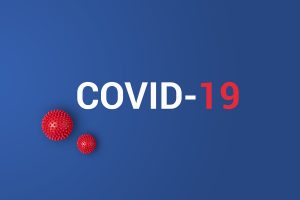 Due to COVID-19, we live in uncertain times. While we must first look after the health of ourselves, loved ones, employees, and community, it's also vital that you look after the health of your company and the logistics that feed it. Today we're looking at how plastic injection molding is adapting to the coronavirus outbreak and how it's important that regardless of where you are on the supply chain to monitor your situation and those who you receive and deliver to.
The Manufacturing Supply Chain: Stateside and Overseas
In February, the majority of our customer concerns and logistics issues were overseas in China, including overseas injection molding. These long supply chains with multiple forms of transportation suffered from shortened staff, travel restrictions, and involved businesses shutting down or cutting back.
Now in the US, the coronavirus has come to every state – including here in Massachusetts – and we see the same concerns of disruption here. Like with any manufacturing disaster planning, manufacturers, businesses, and consumers must be on the same page when it comes to keeping the supply chain strong.
What Measures is Your Injection Molding Company Taking?
You should reach out to your manufacturer to see how COVID-19 is impacting their work, as well as to inform them of any changes on your end. While these are the measures we're applying at our location, most of these can apply to any manufacturer – or even any business:
Make Sanitizing Supplies Available: We have an abundance of hand sanitizing stations, disinfecting sprays, and sanitizing wipes throughout the building.
Increase Cleaning of Common Areas: We have increased the frequency of disinfecting restrooms, workstations, conference rooms, and other high-volume touchpoints.
Communicate with Your Staff: We are reminding team members through multiple channels about frequent hand washing and social distancing and telling them to stay home if they feel ill.
Handle Guests with Care: We have established protocols in place for visitors entering the building, and we are limiting non-essential visits.
You can learn more about the measures we're taking in our COVID-19 notice on the Midstate Mold website.
Take a Second Look at Your Plastic Part Logistics
As this pandemic continues, companies are finding that there are kinks in the armor of their logistics. As we said above, communication is critical. Make sure to talk to every link in your supply chain to make sure they are unaffected or adapting to changes caused by the coronavirus and local or national orders and restrictions. Make sure to monitor the following:
Keep an eye out for shelter-in-place or similar orders and know if your business is exempt due to essential services.
Check in with your manufacturers, transportation, and customers to make sure they are also open for business.
While the situation is fluid, Midstate Mold & Engineering is proactively implementing measures to protect our employees and continue to provide uninterrupted service to our customers. If you have any questions or want to know what we can do for you, we urge you to contact us. Stay safe.