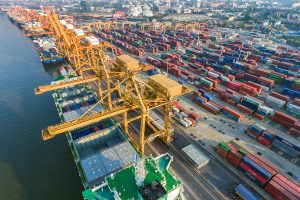 When it comes to manufacturing plastic injection molds overseas or domestically, we're familiar with both sides. As mold designers, mold makers, and mold manufacturers, we work with clients at each stage – including taking a mold we've designed and working with them to have them manufactured overseas or domestically. This is also true for where parts are made. When you're looking at having tools or parts made with overseas plastic injection, it's important to look at all aspects – not just price points – to avoid hidden costs.
1. The Correlation Between Quality Control and Cost
In manufacturing and beyond, there's the adage, "You get what you pay for." The quality of a product is dependent upon many factors, many of which require more time, technology, and materials. We help our clients figure out their budget and connect them with in-house, domestic, and overseas mold manufacturers and work with them to meet quality standards.
How Quality Control Can Affect Molds and Parts
For both mold manufacturing and part creation, it is important to understand that the quality of mold – their part tolerances, chances of defects, and ability to provide advanced features, can suffer from a cheaper manufacturer. Likewise, especially in fields that require high standards, without certain quality control measures and certifications, the flaws in parts and molds can be more costly than using the higher costing services.
2. Understanding Importing and Trade Costs
International relations and politics aside, it's important for any client to understand the realities of having tool or part manufacturing overseas. Two major concepts to keep in mind when working with a client overseas to import tools and finished parts:
The Matter of Time: A longer route between your manufacturer and you mean longer lead times on part manufacturing. Keep this longer logistics in mind to stockpile parts, use the Push-Pull system, and avoid delays in final production and product orders.
Changes in Trade Costs: While the current US-China trade war is affecting tariff costs, it's indicative of the larger problem. Importing and exporting always have hidden costs that can change the costs and appeal of working overseas.
3. Material and Resin Scarcity Overseas
Another thing to keep in mind when working overseas with tool manufacturers or part manufacturers is increased costs or lack of availability of certain materials. This can affect things like the quality of steel (or the need to use replacements like aluminum) of the tools, lowering their useful lifespans or introducing defects. Likewise, commonly used plastics like polypropylene and polyethylene may have higher costs or be unavailable in your country of choice.
4. The Threat of Intellectual Property Theft
As we've previously mentioned in our Local Manufacturing: How It Benefits The United States and US-China Trade War: Relocating Injection Mold Tools to Avoid Tariffs blogs, one danger of having tools manufactured or implemented overseas is Intellectual Property (IP) theft. While in the states there are strong IP laws in place to prevent theft and provide patent protection, this isn't something that can be guaranteed in other countries, particularly China with its long history of IP theft accusations.
Regardless of what stage you're in, tool design or parts manufacturing, it's not too late to revisit all these concepts and find out what will work best for you in the short and long term. Midstate Mold and Engineering specialize in consultations on international injection molding manufacturing and tool relocation. Learn the hidden costs of offshore tooling and the hidden benefits of manufacturing within the US, and then contact us to learn more.