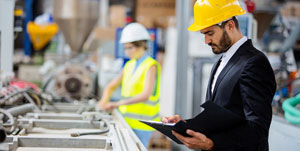 Are you looking for a reliable and reputable injection molder that offers plastics design and manufacturing? If so, it's important that you do some research and assessment beforehand to guarantee your project's success. In this blog, we have compiled the top questions that customers, who are unsure of the injection molding process, have asked.
Do I Need a Detailed Design?
No, you do not need to have a detailed design ready. At Midstate Mold, we will work with you in the early stages of design and prototyping. As part of the mold making process, we design, quote, build, test and improve the mold all based on a prototype part. It is wise to get expert advice on the design of your prototype before you have committed to an ineffective or problem causing piece.
What Stage of the Design Process Should the Molder Be Involved?
It's highly advisable to get a molder early in the process. Your expert molder knows the tendencies of plastics, molds, and machines to save time, money and waste before you even start mass production of your part. The earlier a qualified molder gets involved in the design process, the sooner you'll see results in terms of the project's turnaround time and overall quality.
What Determines the Cost of a Plastic Part?
The cost of a plastic part varies depending on the size, weight, type of materials, location of where it's created, along with production quantity. To learn more about some of the factors that will affect the cost, review our recent blog What Factors Determine the Cost of a Mold?
Can I Send My Part Overseas to Save Costs?
Once the prototype is finished, the mold can be designed and quoted. And yes, we can offer lower-cost offshore tool production if that is desired. We still stand fully behind the quality of the mold and the finished product, no matter who performs the tool production.
We prefer to be involved in the entirety of the operation simply because it will be a smooth process for us and the customer. Another important advantage that Midstate offers with on-site production is our ability to perform maintenance on molds in our shop. We perform frequent checks on molds before and after use to ensure they operate faultlessly.
What Certifications Should an Injection Molder Have?
Parts produced by your molder pass strict inspections and meet high safety and quality standards. Certified molders are registered with ISO 9000:2008 or the new version of ISO 9000:2015 (which Midstate will be certified by the end of October 2017), for the design, manufacture, and supply of molds for plastic and metal molding industries. This certification proves that the molder has shown great commitment in providing customers with high-quality parts.
Relaying these top questions to your next injection molding company can help you select a dependable molder to fit your part's specifications, budget and turnaround time. Remember—a long-lasting business relationship is built on trust, communication, and quality of work. If you have any other questions, contact the experts at Midstate Mold.