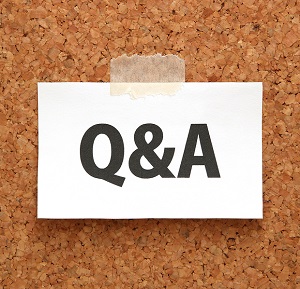 When it comes to working with a manufacturer on their next project, businesses always have questions. This is an important part of the process, where the client can make their needs and specifications known and the manufacturer can ask clarifying questions and find out if the client's a good fit for their resources. This is doubly true in injection molding tool manufacturing and parts production, which is why we put together this blog to answer some of your most-asked injection molding questions.
How Much Does a Plastic Injection Mold Cost to Make?
Plastic injection molds – also known as tools – are custom-built for every project. Because of this, the cost varies depending on several factors. While we outline the entire process in our blog, What Factors Determine the Cost of a Mold?, here's a summary.
The size of your part is the first major concern, as it determines the size of your mold. Part complexity (including multiple parts) require more tooling, which increases the overall cost. Also, this means more gates, runners, and vents to deal with the flow of plastic. Tool material plays a role: while molds can be made from aluminum and other materials that are less expensive and easier to tool, they have a shorter production lifespan than steel. Lastly, your manufacturer – and more importantly, their location – plays a large factor in overall costs.
What Factors Affect the Cost Per Part?
While the largest single cost during injection molding is the mold itself, the cost-per-part of part production can have a larger cost in the long term. Before you even look at mold production, you'll need to work with your vendor on the specifications of the part. Small changes can alter each part cost by cents – a major factor when looking and thousands and tens-of-thousands of parts made.
Picking Your Plastic: Your plastic will have the largest effect on your individual part cost. There are many polymer resins to choose from. Which one you settle on will depend on your needs, requirements in your industry, and your personal preferences. Here are some common selections.
Multi-Part Molds: While making a multi-part mold might cost more up front, the parts made per cycle and not needed multiple molds can reduce the cost overall.
Molding Machine Needed: Depending on the plastic and intricacies of the part, your mold may need to be used on certain types of injection molding machines, which will affect the energy, labor, and maintenance needed.
What Features Do Different Molds Need?
The list of potential features for your mold are nearly endless, but here are a few of the most common:
Overmolding and Two-Shot Molding
While two different processes, both overmolding and two-shot molding have similar goals: combining two different types of materials together – either one or both parts being produced by injection molding. This allows for parts that have multiple properties and better connections than through simple assembly.
Hot Runners and Heated Molds
As plastic move through a mold, it cools. If it cools too much before filling the mold, it can result in part defects as plastic doesn't fully fill the mold. Hot runners are used with certain sizes and complexity of molds to provide better performance and speed at the cost of a more complex – and costly – mold.
Number and Size of Gates
Plastic flows into a mold via gates. Depending on the number of mold cavities, the complexity of the part, and its size, additional and larger gates will be needed, which will need additional runners to bring the plastic into the mold.
We hope this helped answer some of the most common questions we get as manufacturers of both injection molding tools and part. If you'd like to learn more about specifics, we urge you to contact us here at Midstate Mold and Engineering. Feel free to use our contact form or fill out more information for a free quote. And make sure to check our blog regularly for more blogs to answer your questions, including part two of this series!