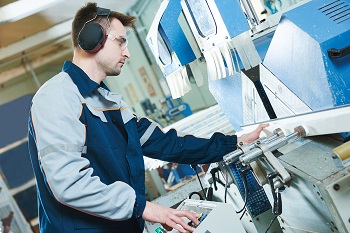 In a fast-paced market, it's critical to get customer parts and products into the market quickly while still achieving the specified tolerance, finish, and function. In our previous blog, Low and High-Volume Production: Injection Molding, we briefly discussed the advantages of both low-volume and high-volume manufacturing. In this blog, we will be taking a closer look at the benefits of low-volume manufacturing and how this form of production yields quick turnaround on a budget.
Low-Volume Molding
Low-volume molding, also known as short-runs, is a specialized service offering full-production parts limited to 10,000 pieces or fewer that are high in quality. This is an increasingly popular option for many product categories because it allows for a limited investment in materials while providing quick access to markets, increased design flexibility, and as a bridge to prototypes and possible high-volume production.
Save On Costs
Contrary to popular belief, it's not always true that buying in bulk saves money. It may be true for household items, however, when it comes to manufacturing, cost per unit is highly dependent on the materials that are being used.
Additionally, large-volume manufacturing facilities can impose minimum order requirements to cover set up costs and offset heavy production investments. Low-volume manufacturing has a much lower overhead, and products can be made without the demand of a minimum order. This is particularly helpful for customers looking to get a part or product created on a small scale, and if they know the design may change in the future. This will also avoid being flooded with outdated inventory created by a large manufacturer's minimum order requirements.
Time to The Market
Being the first to the market with a product can be the deciding factor between success and failure. A highly competitive market leads to an increasing amount of pressure on developers and manufacturers to create high-quality products in very little time.
For markets that must adhere to specific rules and regulations, like medical products must meet FDA regulations, it's important that a manufacturer can quickly remove inefficiencies and provide quality prototype parts in a matter of days. Ensure a manufacturer has up to date software, like SOLIDWORKS CAD, to review your part design. This one standardized system helps to quote your project quickly and accurately while seeing potential problem areas before the mold is made.
Design Flexibility
Since products are manufactured in smaller quantities within short-runs, it doesn't significantly impact the whole order if a company wishes to alter or modify the design. Companies can perfect the product before it is consumer-facing.
A quality manufacturer should provide immediate design feedback to improve manufacturability of the parts when the quote is delivered. This will accelerate the process and remove potential visual or performance defects before the first parts are created. Low-volume manufacturing is common in the medical device and life sciences fields, as new concepts are tested in pilot markets or in clinical trials before reaching consumers or mass production of the product.
Bridge for Scale
If a company intends to go into mass production, low-volume manufacturing can be used for bridge production between the prototyping and full-scale production phases. Low-volume injection molding can address the consequences of excess inventory by letting you work within a closer range of quantities that you'll actually need. It offers several benefits, including:
Bringing a feasible product to production after prototyping, without a huge quantity commitment
You can fine-tune the process and the product
Manage inventory closely
At Midstate Mold, we combine speed, accuracy, quality, and flexibility to get your parts where you need them—on time and within your budget. If you have other questions about our production process or you have a product you wish to manufacture, request an online quote or contact our experts today!