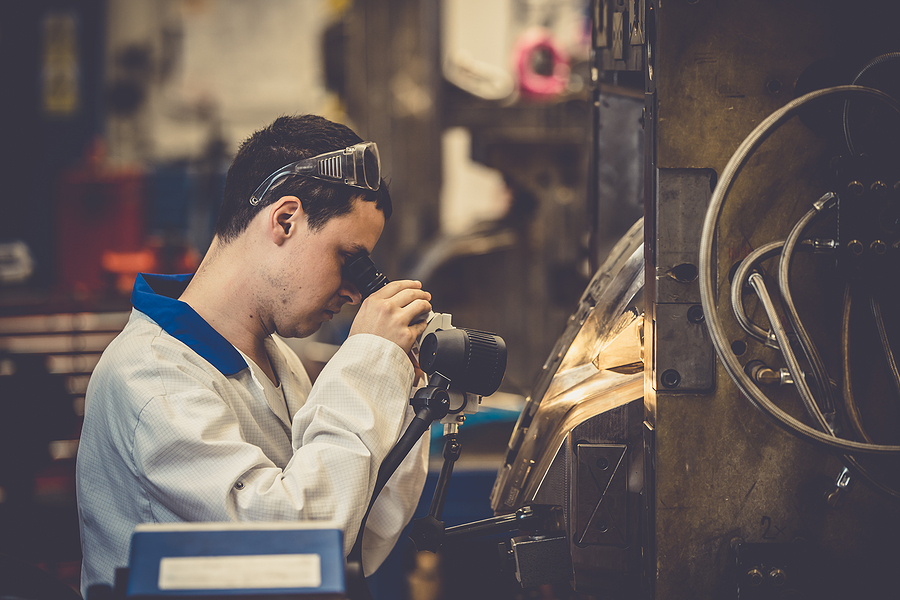 Industrial and consumer products need to rely on quality parts. Since molds have direct involvement over a part's outcome, many steps are taken by manufacturers when developing molds to ensure they achieve the best final product. One of the last steps a mold maker employs is polishing. This is a vital process for improving a part's quality, and it's a method that every injection molder should understand. Let's take a deeper look into how manufacturers achieve a smoother finish with injection mold polishing.
What is Injection Mold Polishing?
Plastic injection mold polishing – sometimes known as "mirror processing" – is a method that achieves smooth mold surfaces. There are several methods of mold polishing, but the technique's overall purpose is to remove the convex imperfections in the mold that could compromise the plastic part's finish. Most manual polishing methods use whetstone strips, sandpaper, and wool wheels, but manufacturers may use precision polishing techniques like forcefully applying liquids containing abrasives. Each method has its own price point and level of precision.
Why is Injection Mold Polishing Important?
Polishing not only affects the mold's quality but it's also vital to creating a quality plastic part. There are two primary purposes for mold polishing. The first is that it ensures a seamless ejection of the plastic part, as the mold has a smooth surface finish that offers less resistance. The second is that it helps increase corrosion resistance and decrease wear of the plastic surface, as it supports geometric accuracy and prevents part defects that compromise the structure.
What Are the Different Types of Polishing Methods?
While the purpose of generating a smooth finish is similar for all polishing methods, different techniques result in varying degrees of roughness – which is measured using a unit known as roughness average (Ra). Some of the most popular techniques include:
Mechanical Polishing: This is the most common polishing method. It involves sandpaper, oilstones, wool wheels, or other materials to manually smooth the mold surface. This is a relatively inexpensive technique that results in a surface roughness of Ra 0.008 micrometers.
Chemical Polishing: A mold is soaked in a chemical medium which dissolves micro-projections on the surface. This technique is often reserved for parts with complex shapes and can be applied to several molds at once, saving the mold maker time.
Electric Polishing: This method is similar to chemical polishing in that it dissolves the protrusions on the surface. The difference is that it uses an electric current to deburr and level the mold surface.
Fluid Polishing: This process uses flowing fluid containing abrasive particles to erode the imperfections on the mold's surface. This is also known as hydrodynamic grinding.
There are other types of polishing techniques, such as magnetic and ultrasonic, but the method your manufacturer employs depends on your project's specific needs.
Injection mold polishing factors into the price of the mold, but it is a vital technique that ensures the manufacturing of a high-quality part. It's an excellent way to improve the aesthetics of your parts, and it's important you find a manufacturer practiced in the art of polishing. At Midstate Mold, not only are we experts at quality assurance, but we can even create the mold for your next project using the polishing method that best meets your needs. If you require the help of an injection molder with incredible attention to detail, contact us today.