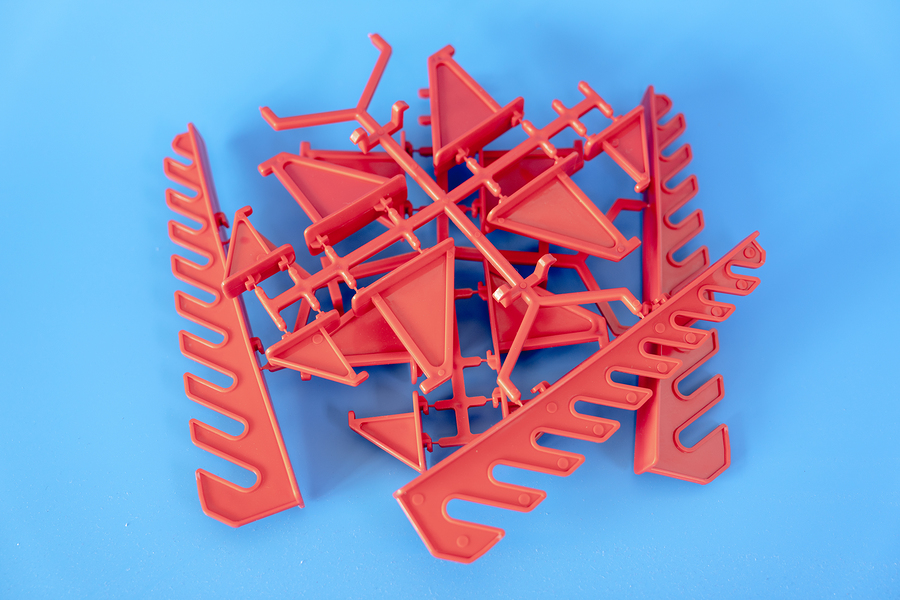 When placing an order with your manufacturer, it can often be confusing to grasp all the factors that go into calculating the cost per part. The simple answer to determining the price can be attributed to the needs and specifications put forth by the business, but calculating the cost per part of injection molding depends on several elements, from the type of material used to the amount of labor required. This blog will help you understand how manufacturers calculate the pricing of parts.
Cost of the Plastic Injection Mold
Before factoring in the plastics used to create a part, one must first establish the price of the mold that shapes the product. Depending on the complexity of the part you're trying to make, the tools can run anywhere from $1,000 to tens of thousands of dollars. If your product only requires a small mold with a single cavity, you're looking to spend far less than a large, multi-cavity tool for a part featuring complex undercuts. Furthermore, if your part requires large or complex tooling, thick walls, and consistent machine maintenance, it will also increase the cost per part.
Cost of Polymer Resin
You can expect the cost to waver depending on the thermoplastics being used. Your choice of resin will be the greatest indicator of your price per part. If your parts require the use of an engineering resin, known for its strength and resistance to chemicals, the materials will be a few cents more expensive than a commodity resin, such as polyethylene. Using resins made from recycled plastics – as we do at Midstate Mold & Engineering – is also more cost-effective. To find the average costs of plastics, visit Plastics News's website.
Cost of Injection Molding Labor
One of the advantages of plastic injection molding is that it has a low labor cost due to the self-regulating, automated nature of the equipment used in the process. However, some of the key elements that may factor into labor costs include:
Location: Some may turn to offshore tooling due to low labor costs, though their rates can be subject to increase due to the country's economic growth and shipping costs run higher.
Type of Equipment: Different types of plastic injection molding machines require different levels of maintenance. Hydraulic machines typically require more maintenance than electric hybrids.
Additional Services: If you need the manufacturer to develop a prototype for your part or require tool relocation, it can increase the initial costs of labor.
To discover more about the ins and outs of injection molding labor, read our blog, Is Plastic Injection Molding the Right Process For You?
Machine Time Required
Time equals money from a manufacturer's standpoint. The longer a machine cycle takes, the more energy and maintenance is required of the manufacturer. Several factors can influence the amount of time a machine needs to complete an order, some of which include:
Part Complexity: If a part has an intricate geometry or dense wall thickness, it will increase the time needed to produce it.
Type of Mold: A multi-part mold might cost more upfront, but the parts made per cycle will reduce time and cost over block molds.
Setup Time: The time it takes to mount the mold into the machine and pre-cycle/calibrate the process can increase the cost per part.
To learn more about production times, read our blog, Low and High-Volume Production: Injection Molding.
We hope this article has helped break down some of your questions regarding the cost per part of injection molding. Despite all that goes into pricing a part, injection molding remains the most cost-effective solution for mass parts production. At Midstate Mold & Engineering, our 55 years of experience grants us the knowledge to provide you with a fair and detailed quote. Fill out our free quote form or contact us today to learn more about how we price our orders.