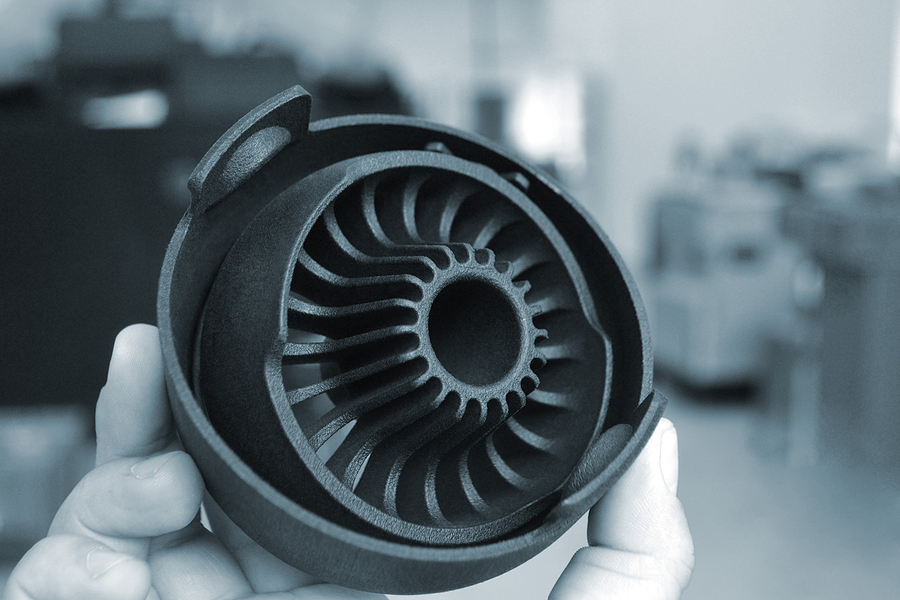 The magic of plastic injection molding is that there is a myriad of materials to select from, all with their own unique characteristics. One such material commonly used in injection molding is polyamide – perhaps more widely known as Nylon. This highly versatile thermoplastic boasts an impressive combination of electrical and mechanical properties, making it an ideal material to use in many different industries. To give you a better idea of your options, let's highlight some of the benefits and challenges associated with the thermoplastic polyamide.
The Benefits and Properties of Polyamide
Polyamide is a synthetic thermoplastic polymer, meaning it's comprised of molecules not found in nature. It's commonly used in injection molding applications due to its versatility, flexibility, and durability, and it is more affordable than similar materials, such as latex, rubber, and silk. The other benefits of polyamide include:
High Melting Temperature: Polyamide has a high melting point compared to other thermoplastic resins, making it an ideal alternative to metal in harsh environments.
Low Friction: Due to polyamide's low friction, it has a slow wear rate and can be used in conjunction with metal components and surfaces.
Chemical Resistance: In industries where devices and equipment may be subject to hazardous chemicals – such as the medical industry – chemical resistance is key.
High Tensile Strength: When it comes to bending and flexure, polyamide has a higher resistance to fatigue than most thermoplastics.
Fillers and additives can be combined with polyamide to further improve its qualities. For instance, adding glass fibers to this plastic can further increase its strength while limiting its flexibility.
The Challenges of Molding with Polyamide
As with any polymer, when not taking the characteristics of the plastic into account when planning the mold and executing the injection molding process, some complications can arise. Some of the issues that could occur with polyamide in these instances include:
Shrinkage: Polyamide shrinkage can cause warped edges, poor color distribution, and reduced strength, but experience manufacturers know how to properly control the mold and melt temperatures to reduce the shrinkage side effects.
Excess Gas: High mold temperatures and poor ventilation can cause gassing, which can result in part defects. This can be deterred by finding the right temperature and allowing gas to filter out via proper venting.
Excess Moisture: Poor drying can also cause excess gas and defects. Since polyamides are hygroscopic – meaning they absorb moisture if not properly drained – it's important to be sure the loader line and receptacle are cleared of materials before heating the barrel.
Bear in mind, with an expert injection molding manufacturer, these setbacks will be far and few between.
Common Applications for Polyamide
Due to its low-friction properties, polyamide is used in gears, bearings, and bushings, making it a popular thermoplastic for the automotive industry. It's also widely used in the food and hygiene industries – such as in food containers, cookware, and toothbrushes – due to its flexibility and nontoxic traits. Outside of injection molding, you're likely familiar with Nylon fabrics and clothing, as well. By weaving together polyamide threads, some clothing and sportswear brands have been able to create wear-resistant equipment and garments.
By understanding the benefits and challenges associated with the thermoplastic polyamide, you can make an informed decision on which polymer to use for your next project. If you're interested in a durable yet flexible plastic resistant to heat, chemicals, and abrasions, polyamide could be the right polymer for you. At Midstate Mold, our engineers have experience working with all kinds of thermoplastics, and we can help execute your project from the prototyping phase through production. If you need the assistance of an experienced injection molding manufacturer, contact us today.