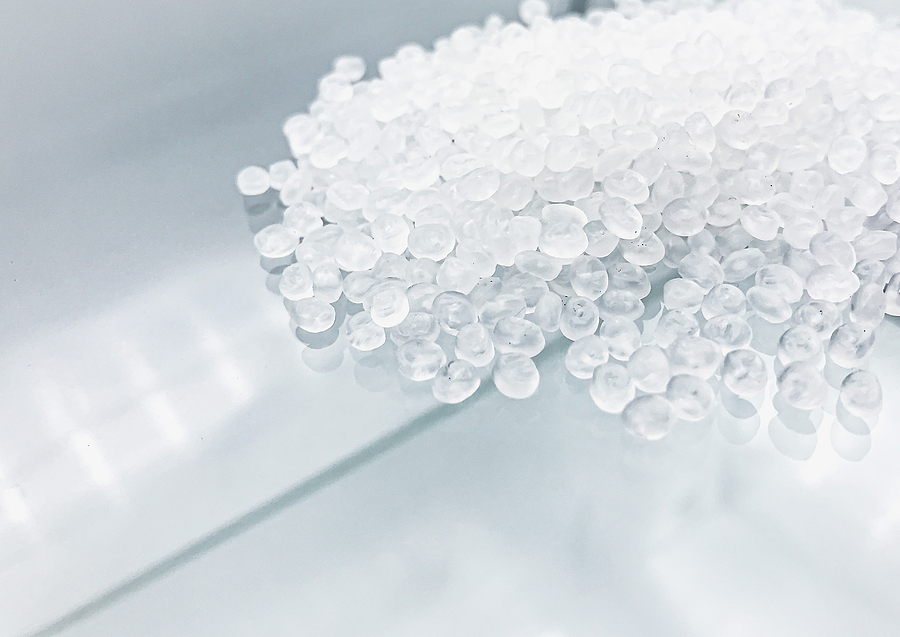 While thermoplastics are naturally strong and durable in their own right – often being preferred over their metal counterparts – sometimes additives can further reinforce certain features of plastic injection molding. This is especially beneficial when using types of thermoplastics that excel in some properties but lack in other departments such as heat resistance or durability. Some such enhancers that are often used in plastic injection molding are mineral reinforcers such as glass and ceramic additives.
Glass Fiber Injection Molding Additives
Glass additives are commonly used in plastic injection molding, and standard glass fibers are generally an eighth of an inch long – roughly the length of a resin pellet. As the fibers flow through the injection cavity, the fibers line up nose to tail-end within the resin. When it's dispersed into the mold, though, the glass strands change angles, reinforcing the plastic throughout the part.
How Do the Glass Fibers Affect the Final Product?
The purpose of glass fiber additives is to provide additional strength and rigidity to the plastic part. However, with this strength comes some brittleness, so these additives are only ideal for parts in a stable environment; it will not be able to withstand high-impact stress. Also, glass fibers will limit the shrink rate of the part, which increases the risk of internal stress and warping. As such, these additives are not recommended for molds with many holes or changes in wall thickness. By anticipating shrinkage, injection molding manufacturers can arrange gate placement to minimize holes and turns in the mold.
Glass Beads: The Fiber Alternative
There is an alternative to glass fibers that is dimensionally different: glass beads. If you want the heat deflective properties of glass additives, but the mold complexity prevents you from incorporating fibers, glass beads can fill and assist in even distribution. However, with this balance comes less strength than fibers can offer. Though, the uniformity in the beads' distribution causes lower shrink rates than its counterpart, diminishing the risk of part defects.
Ceramic Injection Molding Additives
Ceramic fillers are used much less commonly than glass fiber additives, and their application differs slightly as well. Unlike glass fibers, which have a somewhat uniform shape from nose to tail, ceramic fillers are flat flakes with slightly different dimensions. Since these mineral additives are small enough to be considered a powder, so it's capable of being evenly dispersed throughout a mold, despite the complexity.
How Do the Ceramic Fillers Affect the Final Product?
Similar to glass fibers, ceramic fibers add strength but increase the brittleness, making plastic parts susceptible to cracking or chipping. However, it's primary use is to provide temperature resistance, as ceramics are capable of withstanding temperatures above 1,000°C. Since the ceramic powder is more or less symmetric, it can also distribute itself throughout the various gate designs and cross-sections of a mold. This results in only a slightly reduced shrink rate as compared to glass fiber additives.
Glass and ceramic additives are perfect for plastic parts that are subjected to high temperatures and require great strength. However, with these benefits comes brittleness and susceptibility to damage from forceful impacts. At Midstate Mold, our prototype development can help conceptualize your part and whether it can benefit from additives, and we can execute all aspects of part production. If you would like to inquire about glass and ceramic additives or wish to enlist our services, contact us today.