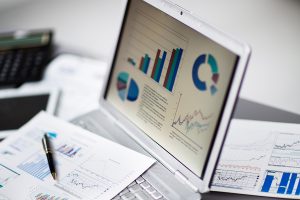 Looking for an accurate quote for your plastic injection molding project? Having the right information and files on hand isn't only going to produce quicker and more accurate results, it could very well save you money. By knowing the answers ahead of time, you can better estimate your needs and the hidden costs such as material selection and additional services. Below is the information, files, and answers to have ready when looking for a plastic injection molding quote.
1. What Plastic Injection Molding Services Do You Need?
Where are you in the injection molding process? If you're looking for a quote from a company like Midstate Mold, they are going to have two major services: mold making and parts production. These break down into two areas: design and manufacturing.
Part and Mold Design: If you're starting from square one on injection molding, you're most likely looking for a product or part to be designed and a mold to be manufactured first.
Part Manufacturing: If you've already got an injection mold, you may be looking for a new parts manufacturer, especially due to recent overseas issues.
Depending on your needs, you're going to be looking at getting a part prototyped, a mold designed, or a tool relocated. More info on all of these later in the blog.
2. What are the Requirements of Your Part and Industry?
Depending on your industry and part, you may have special requirements that will limit your options when it comes to working with manufacturers in terms of standards and grades of plastic. Medical, life science, industrial, and electronic parts all have their own requirements. Further, the application of the part will further impact part design, specifications, and plastic selection. A few questions to know the answers to:
Is this a medical or life-science grade part?
Does your industry have special requirements such as ISO certification or traceability?
How will this part be used (exterior/interior, water/air, electronics/medical, etc.)?
Do you need multiple parts made and assembled?
3. The Files You Should Have Ready
The most important thing to have is a design file. Most commonly this is a CAD file of either the part or your existing molds. For example, here at Midstate, we use SolidWorks CAD, which can accept all major CAD types such as Parasolid (.x_t), IGES (.gs), STEP (.stp) and ACIS (.sat).
In addition to (or if you don't have) a CAD file, you should provide photos and drawings. This can be of the product (or prototype), any existing molds, the part itself, and anything else relevant to the project. If you've got a lot of them, it's recommended to either compress them into a ZIP format or link to a cloud-based file locker.
4. What are Your Time and Volume Requirements?
One of the most important things to include if you want an accurate quote is the requirements for the number of parts and the timespan within which you need the parts. Key numbers to have:
Total Required Quantity: The number of parts you need for the duration of the project.
Project Life: The project may be a trial run or a long-term manufacturing run. Know how long both will run and how soon it needs to start.
Estimated Program Annual Quantity: For longer or continuous runs, work up the parts needed for the entire year or annual cycle.
Not only are these factors important for manufacturing, but also for design. Depending on your volume needs, mold design may differ, such as using stronger tool materials or creating multi-cavity molds to increase lifespan and production volume.
5. Other Information to Have on Hand
There are three other major things to keep in mind when looking for a plastic injection molding quote.
Overseas Manufacturing: Are you looking at having the mold designed here but manufactured overseas (or transferred overseas for parts manufacturing)?
Tool Relocation: Do you currently have a mold overseas, but are looking to have it relocated to the US?
The Type of Plastic You Want to Use: While manufacturers can suggest plastics for use in parts, you have the final decision. Know what plastics you currently use and read up on your options.
Additional Assembly or Manufacturing Services: Do you need assembly or multiple parts joined by overmolding or double-shot? Any printing or detail work?
While certain manufacturers may need additional details, these are usually included on their quote page. Ready to get started? Midstate Mold provides a quick quote form to get started. You can also call us at (508) 520-0011 for more information and to get your questions answered. We provide full-service plastic injection molding services, including mold design and making, parts manufacturing, and prototyping. Contact us today.