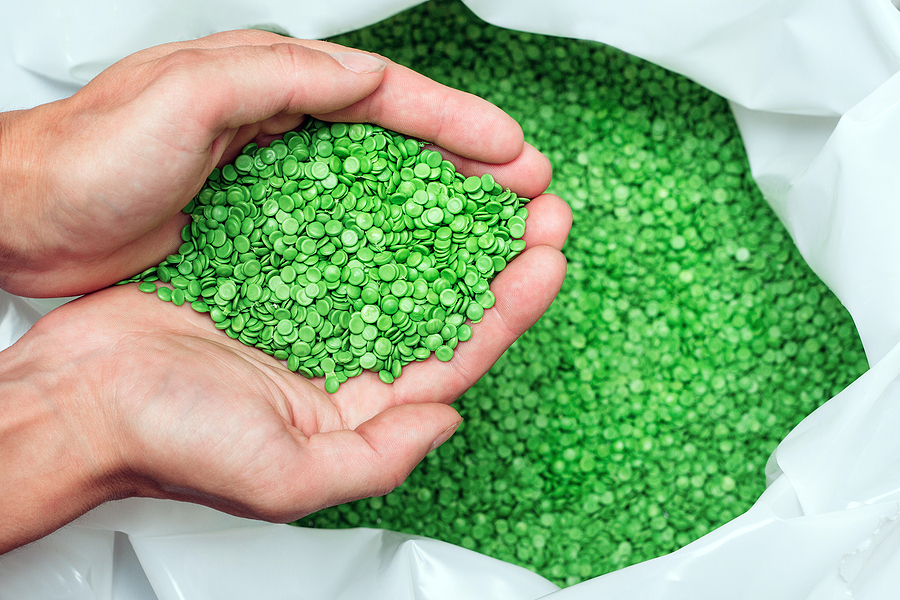 If you're looking at plastic manufacturing, you're going to see these three terms a lot: resin, polymer, and plastic. Sometimes they are used seemingly interchangeably, and other times seem to refer to specific kinds of feedstock or products. Today, we're going to demystify the difference between these terms as well as give you some useful starting places if you're just getting into plastic use in the injection molding industry.
Long Story Short: They are Used Interchangeably
Before we get into finer nuances that you'll sometimes see in the plastics industry, let's get this out of the way first: most of the time you'll see all three terms used interchangeably. If you're consulting with an injection mold manufacturer, you will be safe using any of these terms. If they use multiple terms in their responses, just look for additional words ("raw," "feedstock," etc.) to provide additional context. With all of that said, there are some times when people are more likely to use one word than another.
The Term Resin When Referring to Raw Plastics
Before it can be made into parts via the injection molding process, plastic comes from the manufacturer as small pellets. Often shipped from other parts of the country or world, this plastic arrives at the injection molding company and is then processed (including a drying process) before being heated and injected into molds. This "raw" plastic is sometimes specifically referred to as resin to denote a "virgin" state before being used, especially important for thermoset plastics that fuse when melted and then cooled.
Naturally Occurring Resins vs. Artificial Polymers
Sometimes the origin of the plastic might color what term is used. Resins—as you might have guessed—are sometimes used to differentiate a plastic that is of natural origin (such as latex) while polymer might be used for artificially produced plastics from hydrocarbons. This can get especially confusing when talking about biopolymers—plastic derived from renewable products such as corn or rice that focus on sustainability practices, especially in the food industry.
Learn More About Polymers & Injection Molding
As you can see, there's a lot to learn about plastics, especially when it comes to use in the injection molding industry. Below are a few of our educational blogs that go over the fundamentals, including the different types of plastics and their uses.
There's a lot to learn about plastics when it comes to parts manufacturing, but you're not alone in your process. Midstate Mold & Engineering is a full turnkey plastic injection molder company, helping our clients in everything from part prototyping to mold design to parts production for our clients around the globe since 1965. We can advise on everything from selecting your resin to relocating your tool. Contact us today and learn everything we'll need for a quote.