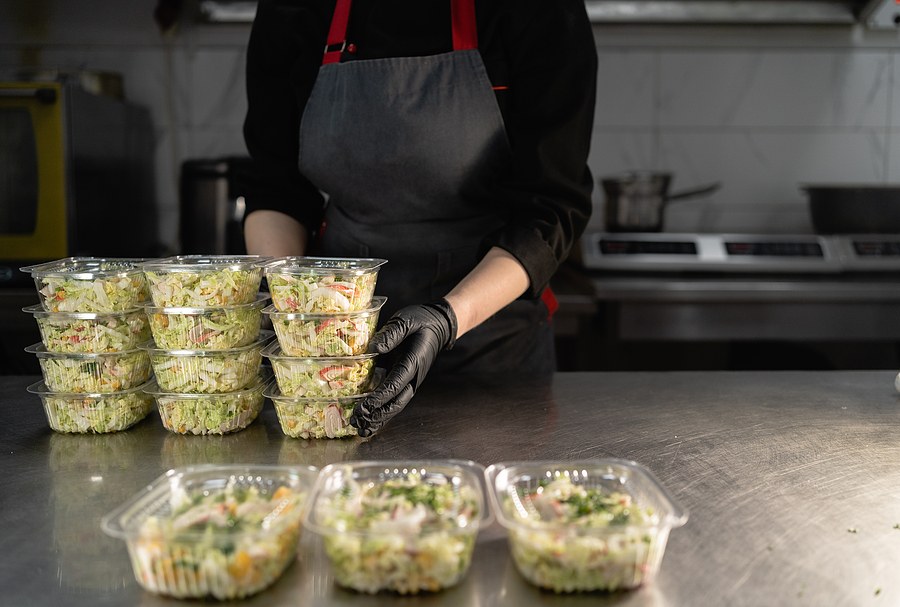 From distribution to storage, packaging materials play a vital role in keeping food fresh and safe for consumption. Plastic packaging is designed to safeguard, contain, and handle ready-to-eat food products. However, to the eco-conscious mind, all this plastic use may seem harmful to the environment. While that is true, the introduction of biopolymers has generated an eco-friendly method of preserving food while protecting the environment. Let's review the increasing trend of biopolymers in food packaging and how this renewable plastic protects both your food and the ecosystem.
What Are Biopolymers?
Biopolymers are plastics created from organic and plant-based materials. Instead of the main ingredient being crude oil or natural gas, these polymers are made from renewable molecules derived from sources such as corn, wheat, sugar cane, and potatoes. While not completely free of petroleum, biopolymers are biodegradable and compostable. When disposed of in the appropriate compost environment, these polymers are broken down by microorganisms into carbon dioxide and water, usually within six months.
Why Choose Biopolymers for Your Food Packaging?
You've seen it across the country: States are cracking down on single-use plastics, and for good reason. Conventional plastics can take thousands of years to break down and, in that process, can create microplastics that harm the ecosystem. But biopolymers offer an eco-friendly alternative, and while these plastics carry a higher price tag, the rate at which companies and laboratories worldwide are revolutionizing bioplastic technology, you can expect a decrease in cost. Not to mention, with society being more environmentally focused, green products have a broader appeal.
Do Biopolymers Keep Food as Fresh as Traditional Plastics?
Biopolymers can be tailored to improve food quality and safety just like conventional plastics. These biobased plastics can impart antibacterial and anti-viral properties, which control the growth of harmful pathogenic bacteria and viruses. The same goes for plastic injection molding products such as disposable plastic utensils like forks and knives. These items can be safely stored without fear of customers being exposed to dangerous pathogens. Also, biopolymers don't contain the toxic compounds inherent in petroleum-based plastics, which can be introduced to food items if not the proper food grade.
How To Source Food-Grade Biopolymers
Outsourcing projects overseas is not only more expensive, but the longer supply chain generates more pollution, nullifying your commitment to sustainability. The first step is to find a local manufacturer that offers biopolymers. Ask for information about the types of materials they use and what products you're interested in creating. Working early with a vendor can ensure your part or product meets all your needs. An experienced manufacturer such as Midstate Mold will be able to inform you of why they are the right fit for your company, along with data to support the sustainability of their materials.
What's In Store for the Future of Biopolymers?
Despite many plastics being recyclable, the truth is that about a quarter of recycling materials are contaminated when they arrive at a waste management facility, resulting in these plastics winding up in landfills. But much research and funding are being funneled into biodegradable plastics to avoid this issue. Recently, according to Plastics Technology, a Finnish company designed a wood cellulose-based plastic that you are using for food packaging. As ingenuity increases, businesses will invest more in eco-friendly solutions for food packaging.
Biopolymers in food packaging are just the beginning of a growing trend of renewable plastics. If you're a company dedicated to sustainability, it's important you find an injection molding manufacturer who feels the same. At Midstate Mold, we're early adopters of biopolymers, and we're experienced working with this material from the prototyping phase through production. If you're interested in switching to an eco-friendly plastic for your next project, contact us today.