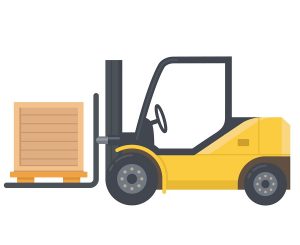 There are many reasons why businesses might want to relocate their injection molding tool (also known as a mold) from one injection molding business to another. It might be logistical, wanting to move the tool, therefore their manufacturing, closer to their company or market. It might be economical, moving to another region or country to capitalize on another rate. It might be due to quality control issues or many other factors. Whatever the reason, it's important to know how to handle tool relocation.
Communication: Talking to Your Current and New Manufacturers
We've had clients who don't want to hurt their current manufacturer's feelings, even up to the point of commissioning an entirely new mold. We don't recommend this costly measure: instead you need to talk to your current manufacturer alongside the manufacturer you're relocating to tool to.
Explain Why You're Relocating: Before you end your relationship with your current manufacturer, talk to them about the reasons you're leaving. This could lead to a favorable negotiation of your contract, but at the very least, will allow all parties to be on the same page.
Understand What Will Change: When you're looking at changing parts manufacturers, it's important to talk to both sides and get an idea on the changes that will occur – and not just the monetary ones: from how to best order new parts to changes in delivery and packaging.
Open Channels of Communication: During the transition process, it's important to make sure both companies can talk to each other and not just to you. Make sure there are clear lines of communications and expectations set up before the move.
Planning: Knowing the Five Steps to Relocation
Once communication has been established, steps must be taken to make sure the tool can be smoothly transferred.
Contract: Clear communication must be in place between both companies. The contract must be agreed upon and signed by all parties.
Assessment: An evaluation of the tool should be completed at the current location to find any issues of the tool or eccentricities in its use.
Transfer: The relocation of the tool, typically via truck or boat depending on the distance traveled.
Validation: The tool being transferred must be up to specifications, to make sure that what it's producing matches the customer's needs.
Production: Once it has been thoroughly validated, the tool is ready to undergo production again.
Learn more about these steps in our blog, 5 Steps for Easy Tool Relocation of Molded Parts.
Time: Preparing for the Delay
Like with all pauses in manufacturing, it's important to not interrupt your own production while your manufacturers make the changeover. Before the transfer occurs, it's recommended to increase part production to build a backstock – safety stock to cover any lapse in production while the tool is being transported and validated for use at the new location. A good rule of thumb is to have the backstock cover all the estimated time the part will be in transit and undergoing validation and repairs, plus an additional month for delays (this may be extended longer if there are long relocation times).
Whether you're looking to relocate due to trade wars and tariffs, using a local manufacturer, or purely for cost reductions, it's important not to fear it. At Midstate Molding & Engineering, we've performed many mold transfers and are well equipped to handle a transfer, from validation and repair to full part manufacturing. Contact us today to learn more about how to make the change.