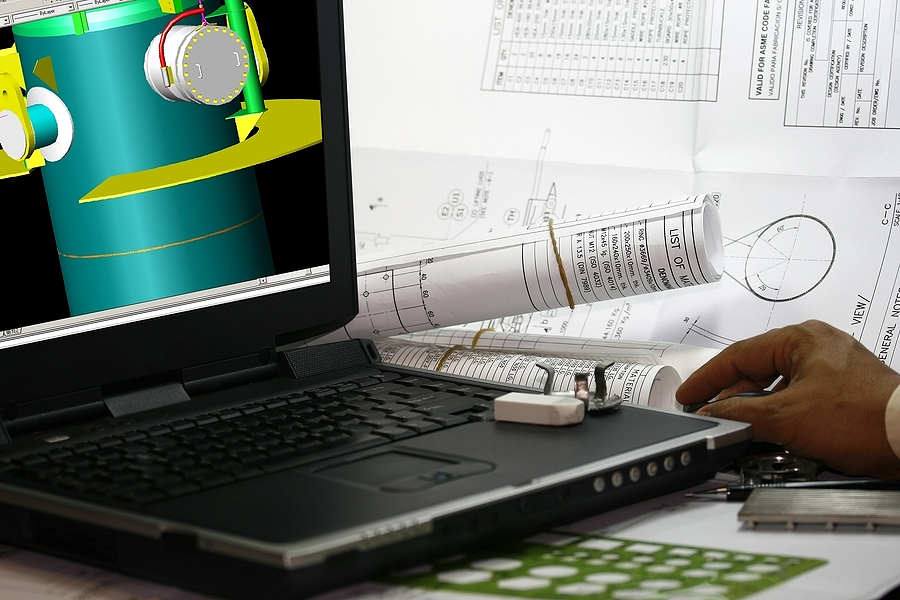 Injection molding is the preferred method for producing high-quality plastic parts, but it's a complex operation that requires extensive knowledge of the process and machinery. That's why it's important to consider various aspects of a part's designs, as everything from the vendor's qualifications and equipment and to the part's angles and edges can influence the quality of the final product. The subsequent guidelines to follow when designing injection molding parts require more upfront work but will pay dividends in both mold design and part production.
Meet with the Manufacturer Before Designing an Injection Molding Part
Before developing a prototype, think of the manufacturer's capabilities more so than the end-user. When you work with the vendor, they can help you create a product that is high quality and production-friendly. You'll be able to design a part in collaboration with the manufacturer that will help you:
Use the Right Plastic: Depending on the purpose of your part, the vendor will help you determine the types of plastics that will provide the highest quality product for your field.
Develop a Cost-Effective Part: A vendor will assist you in saving a few cents in production costs without surrendering part performance or appearance.
Create a Machine-Friendly Design: Different injection molding machines require different needs. Creating a design that meets those qualifications will increase efficiency and decrease the risk of part defects.
Furthermore, you'll be able to collaborate with the manufacturer using their design tools, such as SolidWorks CAD. With tools like this that can simulate injection molding, you and the vendor will be able to spot potential flaws in the design before production.
Design Aspects Important to Consider for Injection Molding Parts
While an experienced vendor will be able to help you with prototyping the mold, you should also make yourself knowledgeable about the aspects that could influence your final product. Some features to consider during part design include:
Material and Wall Thickness: Consider how the product will be used, what conditions it will be subject to, and your overall preference. Some plastics are flexible, while others are rigid. Make sure you choose the right resin and wall thickness to certify durability and longevity.
Draft Angles and Radiused Edges: Draft angles and radiused edges are slants and curvatures in the part's design that aid in the separation of the plastic from the mold. To prevent friction scraping the part during removal, try to create a design with angled and rounded edges.
Solid or Shell Parts: As plastics cool during the molding process, the part shrinks. Instead of creating a solid part, you may choose to design a shell of the original shape, preventing warpage from occurring and saving on materials.
Connecting Parts: Many products are comprised of two or more parts. When mapping out how these parts will connect, ensure you implement appropriate draft angles and edges, similar to the mold.
Part Lines: Where two halves of a mold meet, it creates a visible line. When you design a part, try to disguise the part line by having the parts meet along an edge.
Once you've ensured the design is to your liking, you can take a look at where to place ejector pins to safely remove your part from the mold and configure gates in locations least likely to affect the structural integrity of the part.
Following these guidelines when designing injection molding parts will ensure the final product is cost-efficient and of high quality. Discussing these recommendations with your injection molding manufacturer is a great way of ensuring long-term savings and seamless mass production. At Midstate Mold, not only are we knowledgeable of all the requirements of creating a quality part prototype, but we also have the equipment necessary to make the molds and execute mass production. If you're interested in finding out what it takes to make your ideal part design a reality, contact us today.