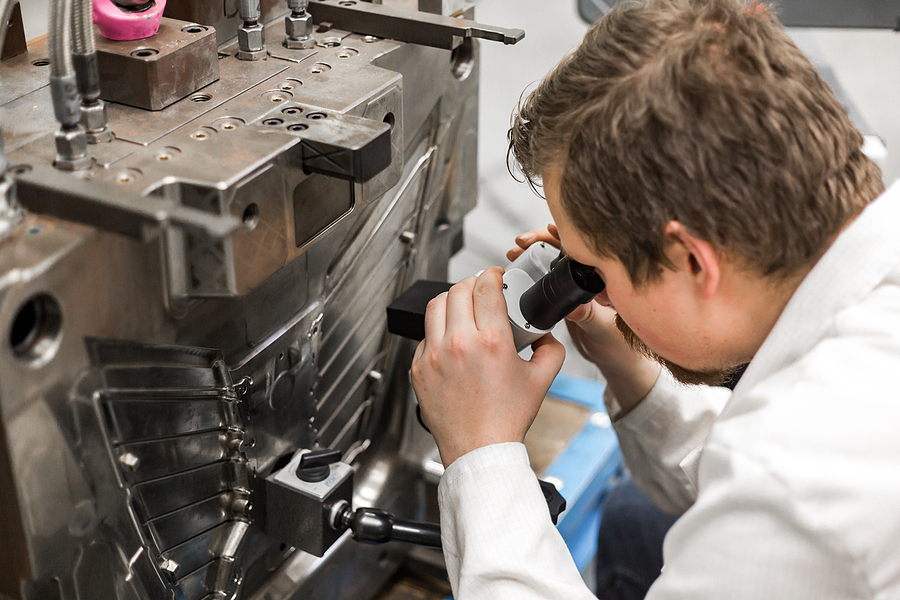 When you entrust your injection molding production to a manufacturer, you're entering a partnership. Justifiably, you want your manufacturing vendor to consistently meet your expectations, provide timely output, and add value to your projects. However, if you've found yourself in a lopsided partnership that has eroded your confidence in them – through poor-quality part production, unfulfilled orders, or other unsavory activities – it's time you seek a business elsewhere. But first, you need to know what to look for in injection molding manufacturers.
1. Appropriate Injection Molding Certifications
There are strict guidelines in the injection molding industry, considering how crucial it is to meet the standards of plastic parts in such areas as the medical industry. In particular, the following are certifications manufacturers should have:
Design and Production Certifications: The IQ/OQ/PQ process validation governs quality standards for the manufacturer's equipment. Also, having documented training with design software such as SolidWorks CAD is vital to determine their prototyping proficiency.
Quality Control and Assessment Certifications: A common certification in this category is the ISO series – of which we meet the current ISO 9001:2015. It's an important certification for manufacturers, as it signifies suitable quality management systems.
Material Safety and Sourcing Certifications: In some industries, like the medical field, traceability is important. It's crucial to ensure the manufacturer has documented knowledge of foreign and domestic laws and ethics, such we have with our Conflict Minerals Policy.
Looking for certifications under these categories will inform you of how reliable the manufacturer's quality control and commitment to industry standards are.
2. Level of the Manufacturer's Quality Control
Since the stability of plastic injection molding requires an incredible amount of precision, your manufacturer should have a library of quality control and safety measures integrated into their process. A great way of determining a manufacturer's attention to detail is to see if they work with a range of thermoplastics and if they work in a variety of high-precision markets, such as medical, life sciences, and electronics. It's wise to have any potential partner describe their quality control practices in detail.
3. In-House Mold Tooling
In-house tooling increases quality and production lead time while also decreasing the need for upfront planning and the time, effort, and finances required for rework. It's a testament to the company's dedication to meeting an investor's design specifications, and it allows your engineers to keep track of the entire development phase. Especially given the data displayed in this year's reshoring index and the US-Chine trade war, it's also more advantageous for one to pursue in-house over offshore tooling due to flexibility and a drastically shortened supply chain.
4. Diversity of Markets Served
Not only is market versatility a good indicator of quality control, but it also signifies a stable and successful business. You may be inspired to pursue an injection molding manufacturer who is narrowly focused on your industry, but doing so limits their customer base, which can result in their business failing should they lose a major partner. Once the manufacturer topples, you'll be left without a supplier. Furthermore, a manufacturer that's involved in a range of markets shows their extensive expertise that can lead to creative solutions.
Determining what to look for in injection molding manufacturers will ensure your business is protected from unpredictable interruptions. Since your business depends on investing in a reliable supplier of parts, you should be sure to carry out an in-depth consultation with any prospective manufacturers. If you're in need of a company that fulfills all the criteria listed here and more, then Midstate Mold is your best choice. If you're interested in learning about all the services we provide – from prototyping all the way to production – don't hesitate to contact us today.