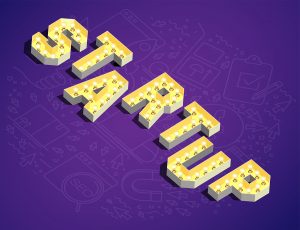 Every business needs to prototype and test their products before they go to market, but this is especially true for startup companies building their flagship products. Your first products can make or break your company and having prototypes, and injection molding for startups gives you the flexability to start early with short-runs and prototyping. Regardless of your revenue source, from venture capital to crowdsourcing, the sooner you can make physical copies of your product, the better.
Working with an Injection Molding Company for Prototyping
When you're building your first prototypes, how close are they to the finished product? If you're looking at serious manufacturing of your product, it should be built for it. A few reasons why:
Creating Efficient Prototypes: By starting to work with vendors early, we can take your CAD designs and foresee production issues. From issues in injection molding to assembly, collaborating with a manufacturer will get you a more grounded prototype.
Using the Right Materials: What materials will be in your product, and how will they be assembled? From picking the right resin to exploring doubleshot and overmolding options, make sure your material selection is sound.
Finalizing the Look: It's vital that what you start showing to investors, crowd funders, and customers is what the finished product will look like. Nothing can hurt your reputation more than people getting a finished product that looks nothing like what you sold them.
To learn more about prototyping with a manufacturer, check out our Prototype Development page and our blog, Design for Manufacturing: Working Early with Vendors.
Using Short-Runs with Your Startup
Once you're done prototyping and you're satisfied with the design, you may not be ready to go to full production. However, you'll likely want to get some copies of the product into the hand of internal or customer product testers. For injection molding, you have the option to do short-runs. Also known as small volume or low volume production, this allows you to produce a limited batch of parts.
Resin and Machine Selection: Before the mold can be built, the appropriate polymer resins are selected (an injection molding company can advise you) and then the injection molding machine that meets your needs has to be chosen.
Mold Creation: Based on the machine and resins, a mold tool needs to be built. This is a three-step process: after the prototype is completed, the mold is designed to meet the needs of parts, and then the tooling occurs.
Short-Run Production: Short-run production can commence, with the amount of parts production decided by you. There are multiple benefits for running a short-run production. Learn more in our blog, 4 Benefits of Low-Volume Molding.
Beyond testing, short-run production can also help you get to market, especially if you want to test the waters first. With the right designed mold, you can scale up parts production to meet demands, allowing more flexibility when it comes to meeting orders. If you're interested in learning more about how prototyping and short-runs fit into bringing your startup's products to market, it's time to talk to the professionals. Contact Midstate Mold today to get started with a production quote.