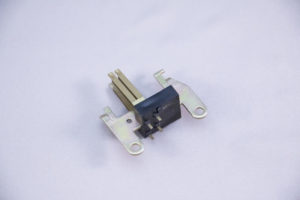 We've all seen single-piece mass-produced plastic injection molding parts – crudely made small toys come to mind. This also extends to individual simple parts, where tolerances are wider, and it's a game of volume over quality. But some industries and some clients need something else – not only a different kind of injection molding but also quality over quantity. Today we'll be looking at low-volume electronic parts, a field of injection molding that requires flexibility and quality control on behalf of the manufacturer.
Understanding the Different Needs of Injection Molding Electronic Parts
While no two industries are alike, the electronics market has special requirements when it comes to injection molding. Here are a few common differences to keep in mind.
Low-Volume Production: Many specialty electronics have low order numbers. Make sure your manufacturer can support low part numbers.
Integrated or Two-Part Production: For integrated electronics or complex parts, ask about the production of two-shot or overmolding mold and processes.
Insulator Polymers: There are many polymer resins (plastics) to choose from for production. Make sure you understand their properties.
High Quality Control: Many electronics have tighter tolerances than other plastic parts, especially for complex parts. Make sure your manufacturer has good quality control.
Low-Volume Injection Molding
As mentioned above, electronics – especially customized or specialized products – might not have the volume needed for some injection molders, unless they specialize in low-volume production as well as high. This is useful for quickly bringing new products or versions to market, as well as for limited short-runs or prototyping new electronics. It's important that you understand the differences and advantages of both high and low-volume injection molding, read our blog Low and High-Volume Production: Injection Molding for more details.
The Use of Overmolding or Two-Shot Molding in Electronics
Some electronics have additional needs, either integrating electronic wiring or mechanisms directly into the part or using two different types of plastic for their specific properties (such as an insulator or structural support). In this case, the injection molding techniques of overmolding or two-shot molding might be implemented.
Overmolding for Electronics
Overmolding is a process of adding a layer of material over an already existing piece or part. Typically, the substrate material (the first piece in what will be bonded and mechanically interlocked with other materials) is placed into an injection molding tool, at which point the overmold material is shot into or around the substrate. When the overmold materials solidify, the two materials become joined together as a single part.
Two-Shot Molding for Electronics
Two-shot molding – sometimes referred to as double-shot molding – is a manufacturing process used to produce complicated molded parts from two different materials by molding plastic around a preformed metal or plastic insert. The two plastic resins then form a molecular bond and the multi-resin molded part is cooled and ejected.
Make sure when it comes to your low-volume electronic parts that you're working with a manufacturer of both the mold and parts production that understands your field and is ready to help. Here at Midstate Mold and Engineering, we're ready to assist when it comes to both. Contact us today to get started.