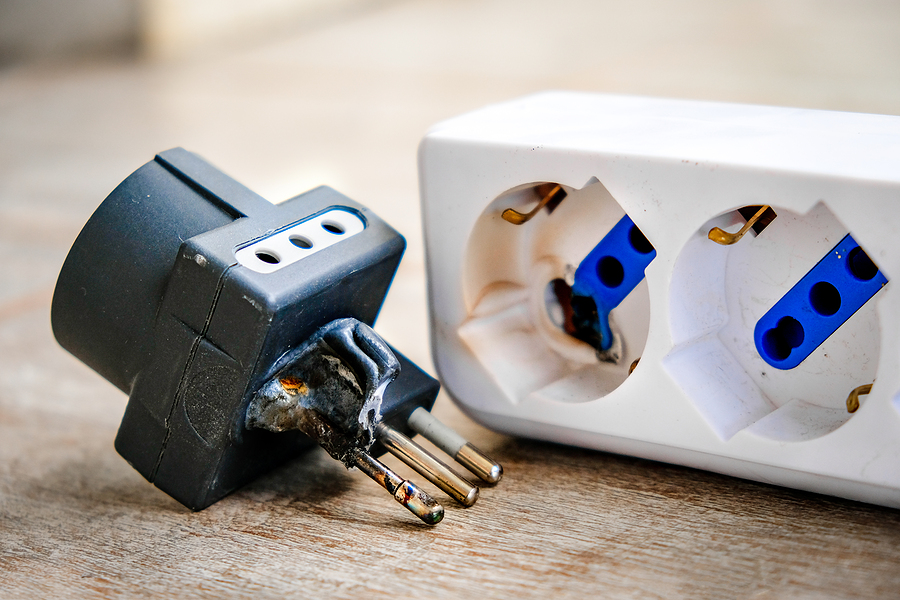 While plastics have changed the playing field when it comes to machining parts, the environment and stresses your plastic will be subject to must be clearly understood. Due to the hydrocarbon makeup of plastics, some grades can be flammable. If you have concerns about your product going up in smoke, thankfully the trail of fire-resistant plastics has already been blazed. If you're looking to injection molded thermoplastics with fire-resistant properties in your next project, read on below.
The Purpose of Using Fire-Resistant Plastics in Your Part Design
It's important to understand where these plastics will be used, and if any fire-starting conditions are present. Given its prominence across industries, especially in the medical and automotive communities, plastics must remain safe around high temperatures and electronic components. Fire-resistant plastics make parts safer for use in high-temperature applications, as not only do they reduce the risk of fire, but they're less likely to undergo thermal degradation. Furthermore, the users of these plastic parts are less likely to experience carbon dioxide suffocation or burns from heavy combustion.
Determining the Fire-Resistance Level for Your Project
While fire resistance is important during the injection molding process, you must select the appropriate grade for your needs during the design phase. Plastic flammability is measured using a standard known as UL94. This determines the tendency of a plastic to ignite or spread flames once ignited. This rating is based on material burn time, horizontal or vertical burn distance, and the time it takes to extinguish. There are six UL94 ratings, ranging from 5VA (indicating a plastic with a relatively fast burn rate) to HB (indicating a plastic with a slow burn time). Sometimes additives are required to meet these ratings.
Selecting the Right Fire-Resistant Plastics in Your Part Design
Since most plastics are naturally flammable, it's important to determine the application of your part to see if fire-resistant plastics are required. Some fire-resistant polymers include ABS/PVC blends – which can be UL94 5VA or V-1 rated – and HDPE and LDPE – which are HB rated. Plastic can achieve a lower fire-resistance rating by:
Increasing Ignition Resistance: By essentially reversing the ignition formula of most plastics, resin manufacturers can achieve a low ignition property, which has a self-extinguishing behavior.
Hindering Flame Spread: Flame-retardant compounds in plastics reduce the speed of flame spread. This type of plastic acts as a break and halts flames from reaching other materials.
Reducing Smoke and Fumes: Flame-retardant thermoplastics cut back on the level of plastic materials burned, reducing the amount of generated smoke and fumes.
Chemical compound additives can also be added to polymers to maintain the material's stability under heat stress and prevent combustion.
The Drawbacks of Fire-Resistant Plastics
While fire resistance is a great benefit, these plastics may not be right for every project. Since fire-resistant plastic contains flame-retardant compounds, some issues can arise. You should consider the following drawbacks that may not be suitable to your part's needs:
Some flame-retardant compounds can vaporize, seeping into the manufactured product.
Decomposition of toxic contaminants can occur.
Fire-resistant plastics are generally more expensive and can add to the cost of production.
These factors should weigh into the decision of whether to use fire-resistant plastics in your next project.
Using fire-resistant plastics in your part design allows your parts to be used in applications that require exposure to high temperatures or friction. These plastics are capable of protecting your parts and even saving lives. At Midstate Mold, we can help you choose the right plastic for your parts, assist you with the design phase, and carry your project through production. If you're looking for your parts to withstand the heat, contact us today.