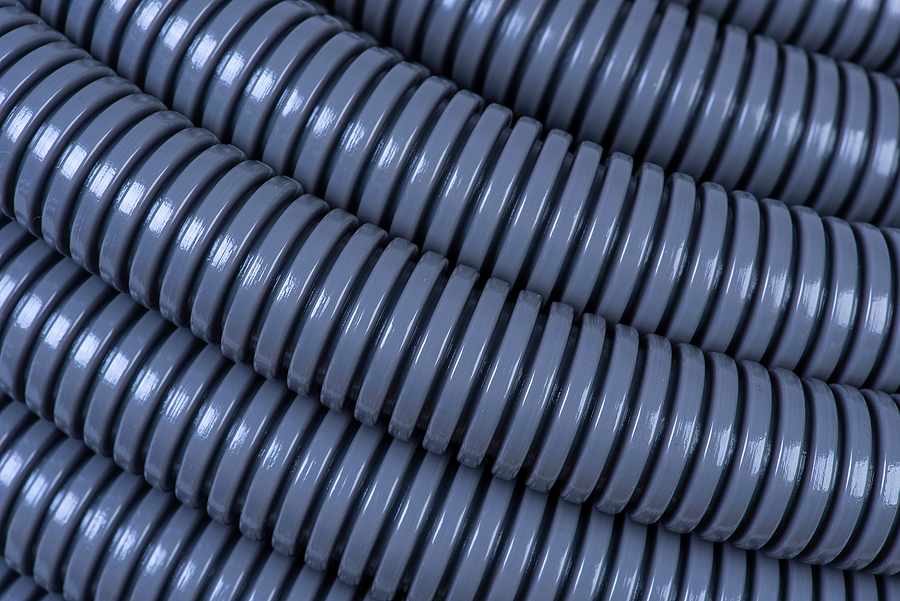 Plastic injection molding is ideal for achieving fast production of a vast array of parts. This wide range of applications is made possible due to the large selection of thermoplastic materials – one of the leading examples being polyethylene. This polymer is one of the most widely produced plastics in the world, and its many subtypes make it suitable for any number of complex designs. To truly understand the benefits of this polymer, let's take a moment to highlight the injection molding thermoplastic, polyethylene.
The Basics: Polyethylene
Polyethylene isn't a single material but a family of thermoplastics sharing a similar chemical makeup. All types and grades are lightweight, offer chemical resistance and durability, and have electrical-insulating properties, but they have varying degrees of hardness, flexibility, and clarity. It's a low-cost and versatile injection molding material that's ideal for disposable and recyclable products – such as packaging – as well as permanent products, like hip replacements or plumbing systems. Also, due to its density, a higher volume of plastic can be processed per pound of polyethylene, reducing overall product costs.
The Types of Polyethylene Used in Injection Molding
There are several major compounds of polyethylene, each suited for different applications. These types are generally separated based on density. The higher the density, the better the strength, chemical resistance, and hardness, but the tradeoff is a shorter lifespan and increased low-temperature brittleness. The most common of these types include:
Low-Density Polyethylene (LDPE): This material is very flexible and has unique flow properties, making it ideal for plastic film products, such as shopping bags. Also, it has the propensity to stretch due to its high ductility and low tensile strength.
Linear Low-Density Polyethylene (LLDPE): This material is similar to LDPE but offers higher tensile strength and impact resistance. It also offers less thickness than LDPE, allowing it to be used for such products as stretch wrap and flexible tubing.
High-Density Polyethylene (HDPE): HDPE is a robust, stiff polymer with a crystalline structure. It's typical used for more rigid yet moderately flexible products such as cutting boards, trash bins, and milk cartons.
Ultrahigh Molecular Weight Polyethylene (UHMW): This material is extremely dense, with molecular weight several times than that of HDPE. It can have a tensile strength stronger than steel if spun into threads and is often used in bulletproof vests and other high-impact products.
All grades of polyethylene are receptive to drilling, turning, and cutting, but the higher-density variations tend to have easier machinability than lower-density grades.
Why is Polyethylene One of the Most Used Thermoplastics?
Because of its diversity, polyethylene is used in countless applications in injection molding. Furthermore, in its solid form, it is a nontoxic material, making it useable with produce and safe for children. It's ideal for low- or high-production output, and due to its recyclability, it's one of the eco-friendlier plastics on the market, which also makes it very cost-effective. This polymer also has a melting temperature of 120°C to 180°C in high-density variants and 105°C to 115°C for low-density, enabling it to be used in most environments.
The injection molding thermoplastic, polyethylene, has several benefits that grant it the status of one of the most used polymers in the field. Companies often turn to polyethylene for both their simple and complex part designs. We here at Midstate Mold have a long history of working with polyethylene, from prototype development through production. If you're interested in using polyethylene or any number of other thermoplastics for your parts, contact us today.