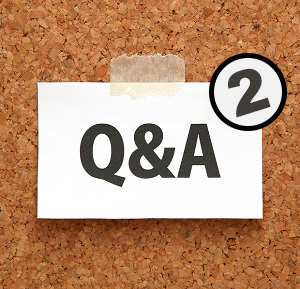 When it comes to working with a manufacturer on their next project, businesses always have questions. This is an important part of the process, where the client can make their needs and specifications known and the manufacturer can ask clarifying questions and find out if the client's a good fit for their resources. This is doubly true in injection molding tool manufacturing and parts production, which is why we put together this blog to answer some of your most-asked injection molding questions. The title says it all: this is part two of the series! You can find part one here.
What Type of Injection Molding Plastic Should I Choose?
Your choice of plastic – also known as polymer resin or just resin, is one of the most impactful choices you'll have in the during the injection molding process. Different plastics have vastly different properties, which can affect everything from how strong or flexible your parts are, to the cost or recyclability of your part.
Do Your Research on Plastic Selection
As tool designers and manufacturers, we can provide suggestions and advice on your resin selection, but ultimately the final decision rests with your team. Learn about the different types of plastics on the market, and which fit your specific needs. Here are some of the most common types.
The Difference Between Thermoplastic and Thermoset
There are two major types of polymer resin: thermoplastic and thermoset. While there are many plastics within both subsets, the major difference is how they handle the melting process. Thermoplastics can be re-melt, providing an incentive in manufacturing and as a green practice. Thermoset resins instead create permanent chemical bonds, providing strength at the cost of one-time use. Learn more about the differences in our blog, Injection Molding Plastic: Thermoplastic vs. Thermoset.
Where Should My Injection Mold and Plastic Parts Be Made?
When it comes to the design and manufacturing of your injection molding tool and the subsequent parts, where should you have them made? While many companies get their molds designed in the US, some companies then use offshore tooling to have their molds made outside the US, typically in China. While this makes sense if you're planning on manufacturing there, the recent trade war has made many companies rethink about the perks of local manufacturing.
What Certifications Should My Manufactures Have?
When it comes to tool and plastic parts manufacturing, it's important that your manufacturer can deliver consistent, high-quality parts – especially in fields like medical and biosciences. The most important metric of this is being ISO certified (specifically ISO 9001 or better yet the ISO 9001:2015). This means the manufacturer has met standards on quality management systems – quality control – including routine audits. It's important that your manufacturer has a commitment to quality to avoid wasted material and defective parts.
We hope this helped answer some of the most common questions we get as manufacturers of both injection molding tools and part. If you'd like to learn more about specifics, we urge you to contact us here at Midstate Mold and Engineering. Feel free to use our contact form or fill out more information for a free quote. And make sure to check our blog regularly for more blogs to answer your questions, including part one of this series!