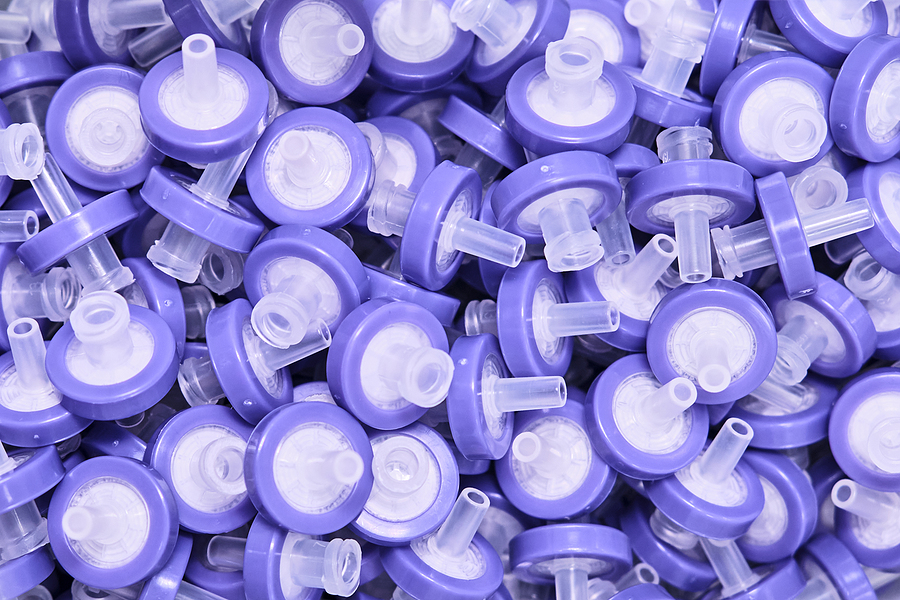 Since the late 1940s, polytetrafluoroethylene (PTFE) has grown in popularity throughout the years. PTFE doesn't behave like any ordinary polymer. It boasts many unique properties that are often difficult to replicate. However, its processing limitations and the fact that it lacks some vital properties for certain applications have companies seeking alternatives to this thermoplastic. Over the years, new polymers have been developed to maintain similar PTFE properties while also filling in performance gaps. Let's review some of these alternative thermoplastics to PTFE.
Why are Companies Seeking Alternative Thermoplastics to PTFE?
PTFE lacks some of the properties required for some intensive applications. Despite having some heat resistance, it can't withstand heat exceeding 326°C, losing its shape and even emitting mildly toxic fumes. Even upon reaching its melt temperature, this polymer transitions into a "gel state" – where it retains its shape and becomes soft but not very pliable. Thus, it cannot be injection molded, making it difficult to mass-produce parts. Also, as far as polymers are concerned, it has poor abrasion resistance and has a hefty price tag since it's difficult to manufacture and there is no possibility of scrap recovery.
What are the Benefits of PTFE?
PTFE is a fluoropolymer, which are thermoplastics that boast impressive moisture barrier, making them resistant to chemical, enzyme, and microbiological attacks while eliminating biodegradation issues. This material also has several other benefits, some of which include:
Low Friction: PTFE allows moving parts to slide with ease, generating less heat, reducing fire risks, and undergoing less wear and tear.
Self-Cleaning: PTFE is a nonstick material. That, combined with its moisture barrier and chemical resistance, makes it a valuable polymer in the medical industry.
Nonflammable: Since PTFE has such a high melting point and auto-ignition temperature, it offers extremely high-temperature resistance – though that resistance caps at 327°C.
Given these beneficial qualities, companies are seeking alternatives similar to PTFE that are both cheaper and can be mass-produced.
What Are Alternative Thermoplastics to PTFE?
Polyetheretherketone (PEEK) is a great alternative to PTFE in injection molding, but its higher price point may deter some companies. For different budgets and material needs, the following polymers are great substitutes:
Chlorotrifluoroethylene (E-CTFE): E-CTFE is both a construction and engineering-grade polymer. It shares many of the same properties of PTFE – such as high durability, low flammability, and extreme chemical resistance – without the mildly toxic effects.
Perfluoroalkoxy (PFA): This has the processing ease of conventional thermoplastics with all the benefits of PTFE. While it is still pricey, it paves the way for high production while benefiting from PTFE's chemical resistance, low friction, heat resistance, and durability.
Ethylene Tetrafluoroethylene (ETFE): ETFE has high mechanical strength, chemical resistance, and thermal and electrical properties, like PTFE. Though it is less flexible than PTFE, it's non-toxic and has greater impact and abrasion resistance.
It's important to work early with your vendor if you plan on using these polymers, as the application and commercial requirements need to be understood. Nevertheless, your manufacturer will be able to determine the best PTFE alternative for your project.
Finding alternative thermoplastics to PTFE can ensure you're able to mass produce your parts while maintaining the valuable characteristics of PTFE. Whether you're making parts for the medical field or electrical components, there is a polymer designed to meet your specifications. At Midstate Mold, we'll be able to assist you with your part design with the appropriate thermoplastic in mind and carry your project through production and quality assurance. If you need assistance completing your next injection molding project, contact us today.