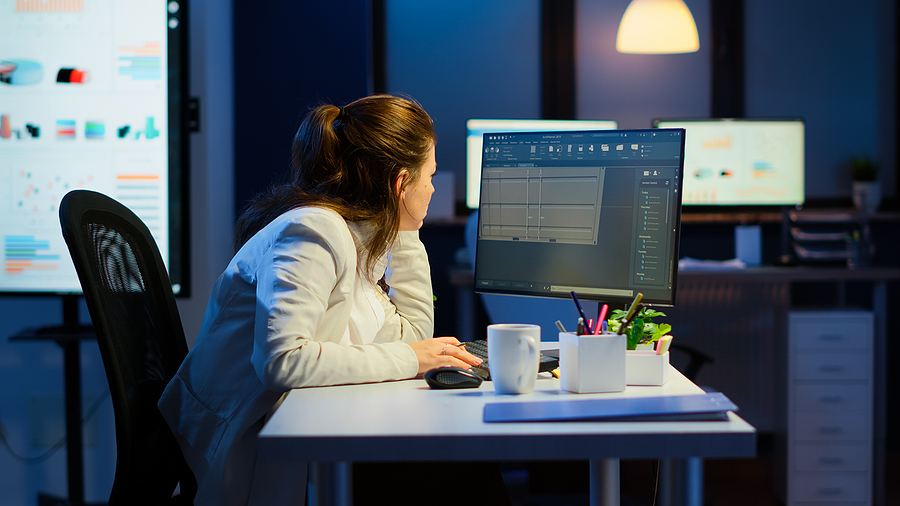 The first stage of creating a successful product is to design parts specifically made for plastic injection molding. The design criteria of a plastic injection molded part are essential to creating a durable product with little risk of defects. It's important to perfect the design from the start – using prototyping methods and tweaking part features – because, during the development phase, design changes or corrections cannot be made unless you're willing to significantly add to your manufacturing costs. Let's review how you can design plastic parts right for injection molding to avoid unnecessary spending.
Choosing the Right Material for Your Injection Molded Part
It's wise to specify the part's material early in the design process. The type of resin you choose should be agreed upon by both you and the manufacturer, which is why you should involve the vendor early in the design phase. A designer may want a high-performance resin, but if the molder believes the viscosity or crystallinity is not suited for injection molding, they'll offer a similar polymer appropriate for the process. Your manufacturer can also review the applications of your product and recommend specific resins with characteristics such as chemical resistance or additives that can strengthen your part.
Controlling Critical Tolerances in Your Injection Mold
Tolerance-related errors are problematic because injection molds can be costly to modify or rebuild. One part of controlling critical tolerances in plastic injection molding is the material selection, but you also need to focus on tool design and the injection process. During the design phase, inquire about rapid prototyping with your vendor and ensure they are familiar with the importance of an adequate mold size and wall thickness to promote an even shrink rate. You also want your mold to have appropriate draft angles to facilitate easy removal of your part to avoid friction damage.
Design Plastic Parts to Avoid Cosmetic and Structural Issues
A part that is overly complex or made with too many undercuts is susceptible to defects. Here are some tips to avoid some of the common defects in plastic injection molding:
Gate Size and Location: Gates affect appearance, tolerance, and surface finish, and if the flow is not considered, warpage can occur. Gates should be in the deepest cross-section for the best flow, and their size should allow the molten plastic to reach all points of the mold before hardening.
Consider a Shell Part: If you desire to create a solid part, uneven cooling can occur, causing warpage. Instead, consider designing a shell of your original shape to save on materials and incorporate even wall thickness.
Consider Connecting Parts: If your original design has too many undercuts, consider making your product a combination of two or more parts. Map out how these parts will connect and how you can implement the right degree of draft angles and edges.
Plan Your Part Lines: In plastic injection molding, where the two halves of a mold meet, you will have a visible line, known as a part line. When designing your part, try to disguise this line by having the mold halves meet along the part's edge.
Through each phase of development, you also want to create milestones associated with tool design, machining molds, sample shots, and meeting quality standards. That's why it's important to work with a proactive molder.
Designing plastic parts right for injection molding takes a considerable amount of effort and planning. That's why you must involve a plastic injection manufacturer in the design phase. They will be able to review your design, make helpful suggestions, and aid you in the prototyping phase. At Midstate Mold, we can perform every step of prototype development and mold making, and we can ensure your parts are produced with the highest level of quality. If you're looking for an experienced and well-respected injection molding partner, contact us today.