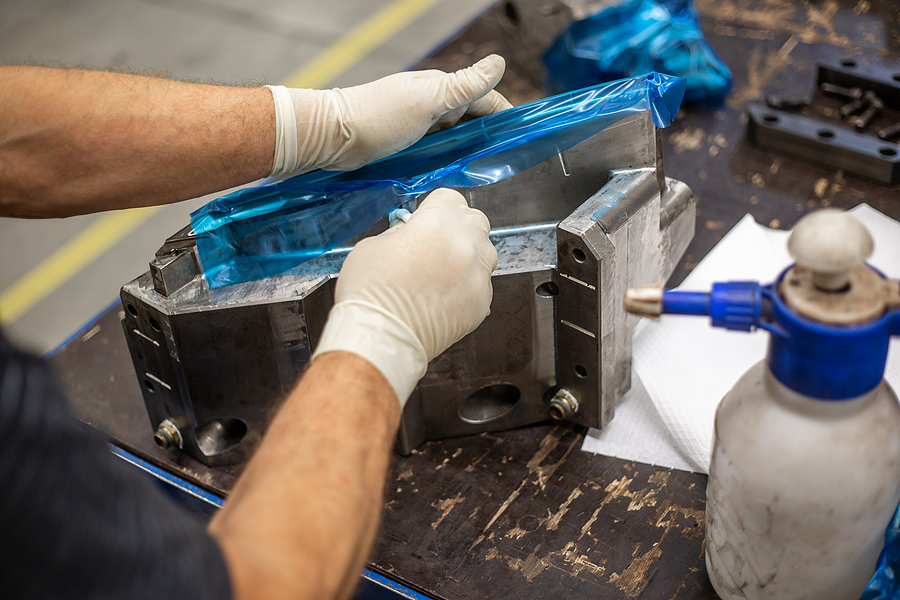 Manufacturing products entirely made in-house can seem like an attractive proposition, but it's a prospect that is either extremely difficult to achieve or outright unattainable. It's usually a consideration rooted in the perceived notion of reduced costs or faster production, but the likelihood of achieving either of these benefits is slim. In fact, outsourcing some of your product's parts can have many immediate and long-term benefits that exceed in-house production. Let's specifically review some of the advantages of sourcing your injection molding.
The Immediate Benefits of Sourcing Your Plastics Manufacturing
A lot of what makes sourcing your injection molding worthwhile is the customization of the process. When performing injection molding in-house, you're limited to the capabilities of your tooling and team, but sourcing your injection molding can afford your such benefits as:
Lower Startup Cost: Outsourcing injection molding doesn't require expensive equipment costs, and you only need to order the quantities your need for production.
Faster Startup Time: By outsourcing, you can save yourself the time it would take to research new equipment, calculate the pricing and order requirements, and run production. Injection molding manufacturers can meet these needs in a far more compressed timeline.
Focus on Core Competencies: When outsourcing your injection molding, you're allowed more time to focus on your core processes. You're able to perform your business with the personnel and equipment you initially built your company around.
Quality Parts: If you hire the right injection molder, they'll have years of experience in the field along with expertise and proven success. They've fine-tuned the injection molding process, ensuring a high-quality product that comes out precisely as planned.
These few examples are benefits that will be immediately apparent when you choose to outsource your injection molding, but there are more advantages that you'll notice in the long term.
The Long-Term Advantages of Sourcing Your Injection Molding
Looking at the big picture, the benefits of sourcing your injection molding extend far beyond immediate investments and time savings. Let's review some of the benefits that'll play out over the years:
You're also accepting far less of a risk when sourcing your injection molding, as your investments are limited to an order-by-order basis. This allows you the opportunity to better adjust for market fluctuations.
Understanding the advantages of sourcing your injection molding will help you make an informed decision about your business's operations. It's still important to weigh the advantages and keep in mind your company's requirements, but it's clear in many cases that outsourcing injection molding is the best avenue to success. At Midstate Mold, we've helped several clients realize the cost-efficiency and ease of utilizing our services, which range from prototyping and mold making to production and quality assurance. If you're interested in sourcing your plastic parts from a local manufacturer, contact us today.