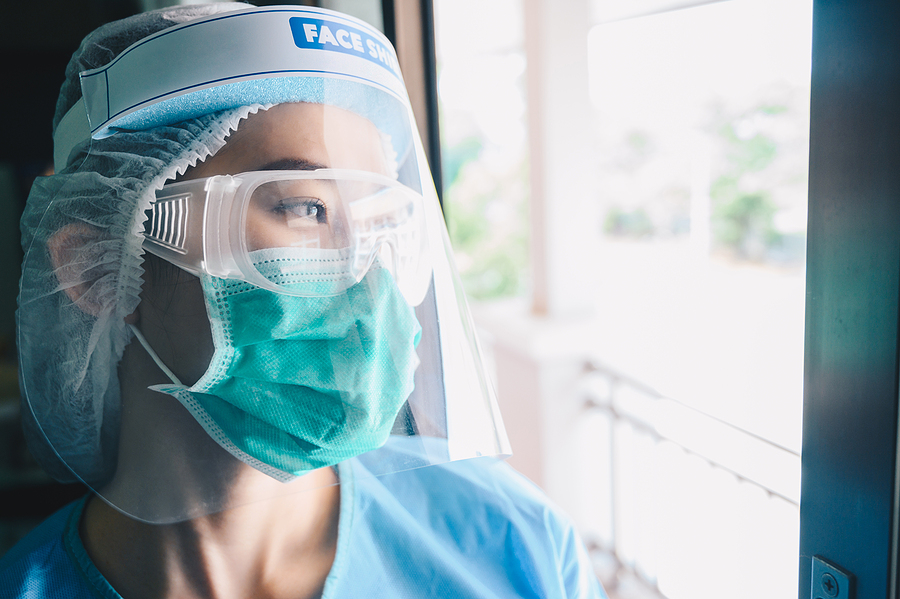 The pandemic ushered in a wave of supply chain disruptions across all industries, but the plastic injection industry has an advantage that has helped it weather the storm: versatility. It's an adaptable industry that seizes opportunities in varying markets, but while one would expect a surge in demand for plastic medical parts, the opposite has been true during COVID-19. Though, plastic injection molding companies have come up with innovative ideas to find success in the hard-hit industries. To understand its evolution over the past year, let's take a look at COVID-19 and the plastic injection industry.
How COVID-19 Has Reshaped the Plastic Injection Landscape
In response to the pandemic, businesses have taken to pivoting their strategies in order to stay relevant. Fortunately, plastic injection molding is a versatile industry with immense value in production. However, that didn't mean that injection molding companies and their partners didn't need to evolve with the times. Some of the notable changes in the industry this year included:
Antimicrobial and Antiviral Additives: Injection molding additives that rapidly gained traction during COVID-19 – and a process Midstate Mold has adopted – are antimicrobials and antivirals. By providing long-term protection from microbes, these additives have proven invaluable.
Shift in Reshoring: The pandemic has highlighted the drawbacks of offshore manufacturers, which suffered from significant supply chain disruptions and shutdowns. As a result, businesses have turned to reshoring to keep up with demand.
Pandemic Collaboration: Businesses pivoted their strategies to make up for losses by pairing up with injection molding manufacturers to produce PPE and other medical equipment. A notable example includes Lego, which used their production lines to make visors for healthcare workers.
The plastic injection industry played a silent yet major role during COVID-19, providing businesses and frontline workers with much-needed PPE, medical devices, and parts for ventilators, and the added reliance on US manufacturing quickened the distribution of these products.
The Negative Impact of COVID-19 on the Plastic Injection Industry
Despite its adaptability, the plastic injection industry was certainly not immune to the economic effects of COVID-19. While one would expect a worldwide pandemic to increase the need for medical utensils, there has been an incredible shift to telehealth services to address other health complaints and a decline in elective surgeries, decreasing the demand for plastic medical parts unrelated to COVID-19. Also, with manufacturers requiring a portion of their staff to work from home, productivity has taken a hit, though a shift into digital manufacturing and tool relocation has maintained most supply chains.
COVID-19 Ushers in About Innovation in the Plastic Injection Industry
The pandemic underlined the need for innovations to supplement our new reality. Perhaps one of the most significant contributions made by the plastic injection industry was aiding in a pathogen detection system by the medical diagnostics firm LexaGene. In three days, using CNC machining, a plastic injection molding company helped the one-hour pathogen-detecting MiQLab move from a mere concept to delivery. Furthermore, the plastic injection industry created countless articles of PPE, COVID-testing implementations, and even designed novel concepts such as plastic bubbles to safely attend concerts.
The impact of COVID-19 and the plastic injection industry over the past year has paved the way for new collaboration efforts. Manufacturers have rediscovered the benefits of reshoring, and the scientific and medical communities have found help in their battle against the pandemic by further utilizing plastic injection molding. At Midstate Mold, our experience in the medical field helped us provide our support during the pandemic. If you're similarly in search of a manufacturer to help you with your next project, all the way from conception to production, don't hesitate to contact us today.