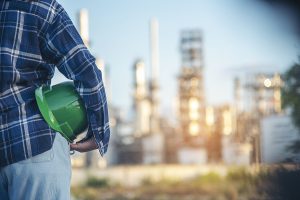 The continuing trend of sustainability in all aspects of manufacturing and industry is coming from the top in form of government regulations down to the bottom in terms of customer preference. This means you may need to change your own company's sustainability initiatives, which can be challenging if your production relies on plastic parts. Today, we're going to look at how you can maintain plastics productivity while increasing sustainability in your industry by working with the right plastic injection molding manufacturer.
Picking More Sustainable Plastic Resins
One of the most significant concerns about plastic is its long life in both landfills and the environment. One of the biggest changes you can make to more sustainable products is choosing better materials that either recycle cleaner or break down faster, depending on your products and needs.
Thermoplastics Instead of Thermoset Plastics
Thermoset plastics are polymers that can only cure once—after the resin has been heated and cooled, a chemical process creates permanent links between molecules. Working with an injection molder that exclusively uses thermoplastics instead means that plastic doesn't form those permanent bonds, so the polymer can be melted down again. Not only does that make them recyclable, but it also means they can regrind waste plastics to reuse right then and there in the injection molding process.
Making Use of Biopolymer Plastic Parts
For certain use cases, such as in packaging and the food industry, there's another plastic option: biopolymers. These plastics, derived from materials such as corn, wheat, sugar cane, and potatoes, are biodegradable, compostable, and recyclable. Every year there are new advances in biopolymer use and we've seen a lowering price tag as more laboratories and manufacturers continue to push the envelope.
Better Quality Assurance to Close the Loop
Of course, which polymer you decide to use to manufacture isn't the only way to close the loop. Having better mold construction, manufacturing quality, and quality assurance means fewer parts need to be discarded due to defects or recalls.
Some further reading on the subject you might enjoy:
Other Ethical Considerations Beyond Sustainability
Hand in hand with sustainability (for both consumers and regulatory bodies) are other ethical considerations when it comes to where the materials originate and are manufactured. You should check on your manufacturer's policy on conflict minerals and learn more about the traceability of their materials. It might also be time to look at tool relocation to the US, not just due to labor and human rights concerns, but also due to the benefits of local manufacturing in the US.
By working with Midstate Mold, you have a great sustainability partner for life when it comes to your injection molding. From helping you prototype your parts to making molds and manufacturing parts, we can help you with all five stages of the injection molding process. If you'd like to learn about how we provide our clients with mold design and plastic injection molding with sustainability in mind, contact us online today, call us at 1-508-520-0011, or dive right into getting a quote.