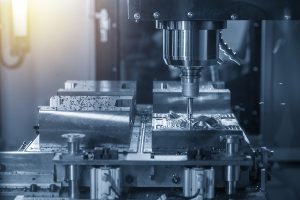 Plastic injection molding has made a name for itself as one of the most popular part manufacturing techniques worldwide, especially when it comes to the rapid production of thousands of plastic parts, with molds lasting years into the production cycle when properly maintained. But not all projects need that volume over that span of time. If you're looking at a small scale and timeframe, it's worth looking at plastic injection molds for short production runs.
What Are Short Production Runs in Injection Molding?
Injection molding is usually categorized into three phases: designing the part, producing the mold, and the actual injection molding parts production. The first step can be produced by the client (though we recommend prototyping with the manufacturer for best results), but it's the second that takes the most time and money. Compared to a normal injection production run, a short production run (also known as a low-volume production) is for part volumes usually limited to 10,000 pieces or fewer, sometimes much less. This allows for changes to be made to the mold design and manufacturing process in order to shorten the lead time before production starts and lower costs, though those two advantages both come with their own risks.
Hurdles for Short Production Runs in Injection Molding
In many ways, opting for a short production run tooling is a series of trade-offs. The lower price and faster start-up of production come with other potential costs. Below are some of these trade-offs and how to best tackle them:
Faster and Cheaper Tooling: The major difference in this process is the use of less expensive materials for molds, such as aluminum or a lower grade of steel, resulting in a cheaper mold that can be quickly produced—but will have a much shorter production life. A set production limit and careful monitoring and mold care are important to get the most out of these molds.
Shorter Lead Times: The leap from part prototyping to production can be much shorter, but that also means you'll need more oversight during mold design to avoid molds that cause part defects and other issues. However, this can be a benefit if you're using a short run to work out product and manufacturing kinks.
When to Use Short Production Runs
This type of production is ideal for small and medium-sized businesses or small-batch manufacturing. A short run can also be an important part of the prototyping stage, allowing you to work through any issues with assembly, stress testing, operator, and more. While 3D printing shares some of these aspects, they often lack consistent and defect-free parts and require significant post-production work. Also, injection molding has a much wider range of thermoplastics to pick from over other manufacturing options.
Regardless of your reasons behind looking at short production runs, it pays to work with the best partner every step of the way. Midstate Mold and Engineering can help you review parts for injection molding production, design and build molds, and manufacture parts, all here in the US. It's time to talk to the professionals: contact Midstate Mold today to get started with a production quote.