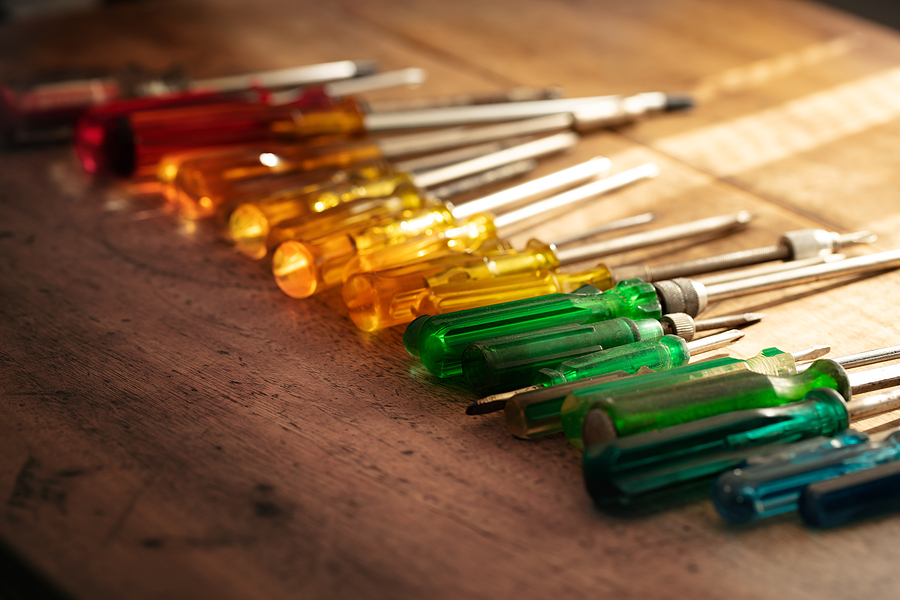 While thermoplastics have revolutionized manufacturing, companies sometimes need to incorporate other materials into their product design. That's where multi-material injection molding comes into play. This versatile solution helps injection molding manufacturers produce complex components and parts while incorporating metals or other non-plastics into the final product. It's the perfect way to simplify assembly and enhance product performance, but it requires the expertise of an experienced manufacturer. Let's review how to achieve success with multi-material plastic injection molding.
What is Multi-Material Plastic Injection Molding?
Multi-material molding is the process of producing a single part from a combination of plastic and non-plastic materials. This can join plastic with metal or even create parts with different independent polymer colors. The three most common methods of multi-material molding are:
Multi-Component Injection Molding: This method – sometimes referred to as co-injection molding – inserts multiple materials through the same injection point rather than placing one material followed by another layer of a separate material.
Multi-Shot Injection Molding: This process – also referred to as sequential injection molding – requires that different heated materials be layered in a specific sequence, creating a strong inter-layer bond.
Overmolding: Overmolding is the process of adding an additional layer of material over an existing part. The substrate material is typically inserted into a mold, after which the overmold material is shot into or around the part.
Applications for these types of molding methods included making simple household products like a toothbrush to complex, heavy-duty power tools, and they can be used to add texture, color, and additional functionality to parts.
What are The Benefits of Multi-Material Plastic Injection Molding?
If you're aiming for a complex, multi-material, and multi-colored product using plastics, multi-material plastic injection molding is an ideal manufacturing method. It's capable of adhering to high-volume production and can provide you with cost savings in both labor and materials. Since there is a sharp reduction in assembly, you with not require a large workforce to complete the part. You are also left with a high-quality part, as the bonding between the materials makes the product durable.
Areas of Focus for Multi-Material Plastic Injection Molding
While this molding technique offers several benefits – such as cost-efficiency and versatility – you need to work with your vendor to ensure the process is right for your project. Here are four areas of focus that factor into successful multi-material molding:
Part Design: To save yourself money and time, you should discuss your part's design with your manufacturer. Not all materials are compatible, and certain joint designs may not be suitable for this process.
Tooling: You want to work with a trusted mold-maker. Multi-material molding is a complex process, and you need to be sure the tool can accommodate the impact of varying materials and adheres to each material's specifications.
Material Selection: The characteristics of the resins and other materials for the project must be able to support the stress of the part's mechanical function, thermal conditions, and potential chemical exposure.
Manufacturer's Expertise: Obtaining the insights of an expert injection molder can ensure you receive a high-quality part from this complex process.
Working with your manufacturer, your project can undergo a rigorous prototyping process that ensures your part meets your specifications.
Achieving success with multi-material plastic injection molding is easy when you trust your project to an experienced manufacturer. Although this injection molding process is difficult to execute, we here at Midstate Mold have mastered the art of multi-material plastic injection molding. Our turnkey facility can handle everything from mold-making and prototype development to production and quality control. If you're looking for a company you can rely on for your next project, contact us today.