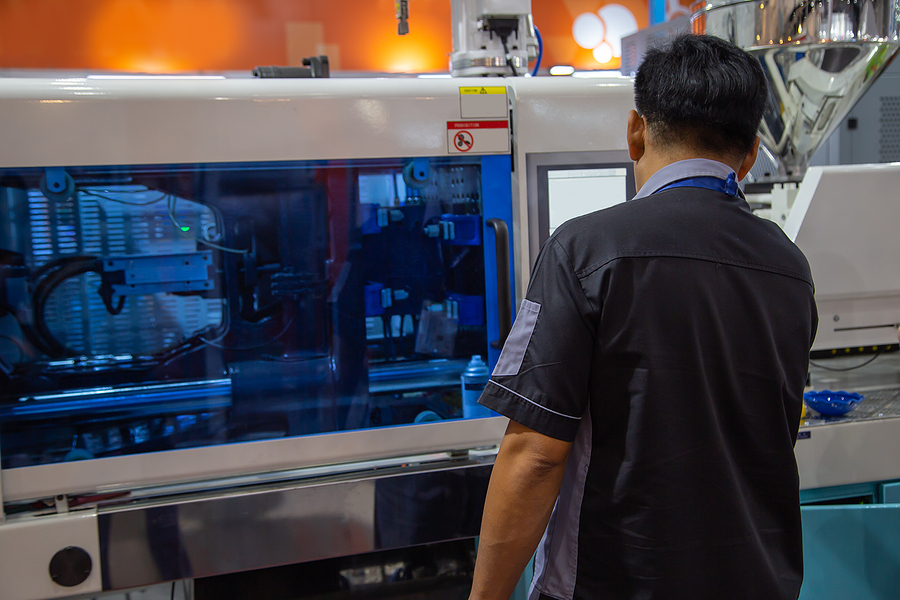 It's easy to bake a cake when all the cooking instruments and ingredients are conveniently located in the kitchen. Turnkey services operate in the same way, in that all aspects of an injection molding project are overseen by the same company from beginning to end. They handle all phases of the injection molding process, from the initial design all the way to the shipping of the final product. It's ideal for protecting yourself from mishaps resulting from middlemen. However, the benefits of entrusting your injection molding to a turnkey manufacturer are even more widespread than that.
Synergy Between Design and Manufacturing
When the design phase and manufacturing are fragmented between different companies, the multiple entities can often be at odds about the viability of certain product features. Furthermore, if an alteration needs to be made mid-process, it will take the coordination of the manufacturing and design teams to come to a decision. With a comprehensive manufacturer, their communication is streamlined, and there is no waiting for the various teams to gather. Decisions can be made on-site with staff that respect each other's qualifications and are aware of the injection molding manufacturer's capabilities.
Shorter Injection Molding Production Lead Times
When outsourcing your production or relying on multiple manufacturing companies to all handle the same project, the rate of miscommunication and disorganization contributes to longer lead times, and that's before factoring in the time for shipping parts from varying locations. Entrusting your injection molding to a comprehensive manufacturer bypasses these risks, as all the phases are conducted within the company's network of employees. Not only can they streamline workflow, but if there happens to be a setback, it's much easier to set one company back on track than several.
Higher Savings on Manufacturing
In our blog, Injection Molding and The Reshoring Index, we discussed how local manufacturing results in savings, but trusting one manufacturer with the oversight of your project will pad your savings even more. Whereas a company specializing in one step of the production process may charge you full price for their services, turnkey manufacturers often offer better rates for clients willing to entrust them with the entire production process. Furthermore, they will work on the design with you to maximize savings on materials and save you indirectly with faster lead times.
Commitment to Quality and a Vested Interest
Partnering with different companies can create discrepancies during the injection molding process, as your business is of a lower priority compared to a turnkey manufacturer. Turnkey services will ensure a high level of quality, as they are fully accountable for the success of the project. If a problem arises, they cannot redirect the blame; it's only their reputation at stake. Also, these companies will often assign a direct contact that is dedicated to your project. All your questions and concerns can be answered by one person rather than a slew of disconnected operators.
Most of the benefits of entrusting your injection molding to a turnkey manufacturer rely on convenience and cost-effectiveness. Though, it's vital you partner with an experienced and reputable injection molding company to ensure your final product is of high quality, which is why you should always carry out an in-depth consultation with prospective manufacturers. At Midstate Mold, we're capable of executing all five phases of the injection molding process in a manner that saves you on time and costs. If you'd like to learn about how we provide our clients with effective turnkey solutions, contact us today.