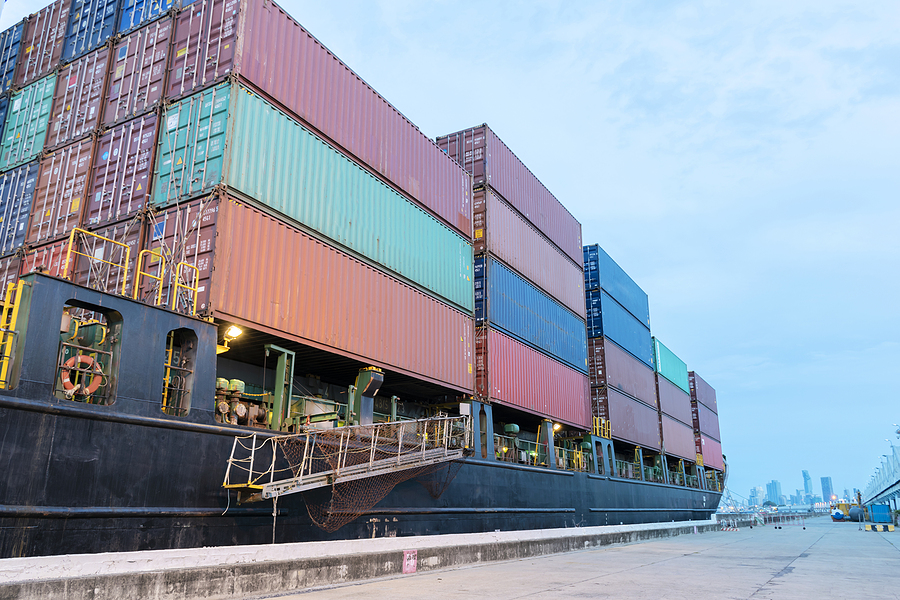 COVID-19 had a massive impact on the global supply chain, as nations entered lockdowns and implemented safety regulations which slowed the flow of trade. With the supply chain still reeling from the pandemic, the invasion of Ukraine has only further damaged global logistics. With China's zero-tolerance COVID-19 measures, we are also continuing to experience shipping bottlenecks. As the supply chain will continue to encounter obstacles for the foreseeable future, it's time we learn to deal with the "new normal" for plastic manufacturing logistics.
What Issues is the Global Supply Chain Facing?
Many thought we'd be referring to the pandemic in the past tense by now, but with the rise of new variants, a war, and a plethora of other world events crippling the transportation industry, it's clear problems with logistics aren't going away. Here are some of the issues we continue to face:
Transportation Disruptions: The China-Europe rail link, which travels through Russia to bring Far East products to European markets, has been interrupted due to the Russian invasion of Ukraine.
Upstream Setbacks: Today's supply chain is interconnected, meaning that hundreds of thousands of businesses rely on suppliers in Russia and Ukraine. Also, other contributing factors, such as the semiconductor chip shortage, are hindering manufacturers.
Sanctions: Manufacturers now need to avoid sanctions imposed on Russia due to the invasion, and some have even been forced to sever ties with suppliers completely.
Several other factors weigh into these issues, which is a clear indication that it's time for manufacturers to look into evolving their logistics.
How to Adapt to the New Normal of Plastic Manufacturing Logistics
It's clear that we have to adapt to logistics woes and not wait them out. Fortunately, with plastic injection molding, you have options to shorten the supply chain so you're less impacted by the issues. The following are a few ways you can adapt to the new normal.
Sourcing Resin
While foreign suppliers once had the advantage of selling resin for less, the damage to the global supply chain has made locally sourced resin the more affordable option. Even before the current logistics problems, sanctions and imposed tariffs have forced manufacturers to focus less on costs and more on a guarantee of supply. Not only is it more economically sound to source your resin, but plastic selection of domestic manufacturing is more dynamic than foreign imports.
Transporting Manufactured Parts
The workforce shortage – another problem affecting the transportation industry – is also hurting manufacturers. However, entrusting your project to a turnkey injection molding manufacturer allows you to outsource much of the work. A turnkey manufacturer, like Midstate Mold, can oversee every stage of the plastic injection molding process, from creating the molds and prototype to producing the fully manufactured part, taking some of the stress off your workforce.
Tool Relocation and Local Manufacturing
Companies that rely on local manufacturers drastically shorten their supply chain and don't have to worry about the logistics of international transport. If you want a good example of why local manufacturing is more trustworthy, you can look at the recent events that occurred with the Ever Given at the Suez Canal. If you're worried about tool relocation, team up with a manufacturer like Midstate Mold, which aids in the safe relocation of your mold.
Being proactive is how you can plan for the new normal of plastic manufacturing logistics. Shortening the distance your resin and plastic parts have to travel will go a long way in protecting your lead times and saving on shipping costs. At Midstate Mold, we're a manufacturer located within the U.S. who can help you with tool relocation, build your project's mold, and run low- or high-volume production on your parts. If you need an experienced, local manufacturer dedicated to timely production and delivery, contact us today.