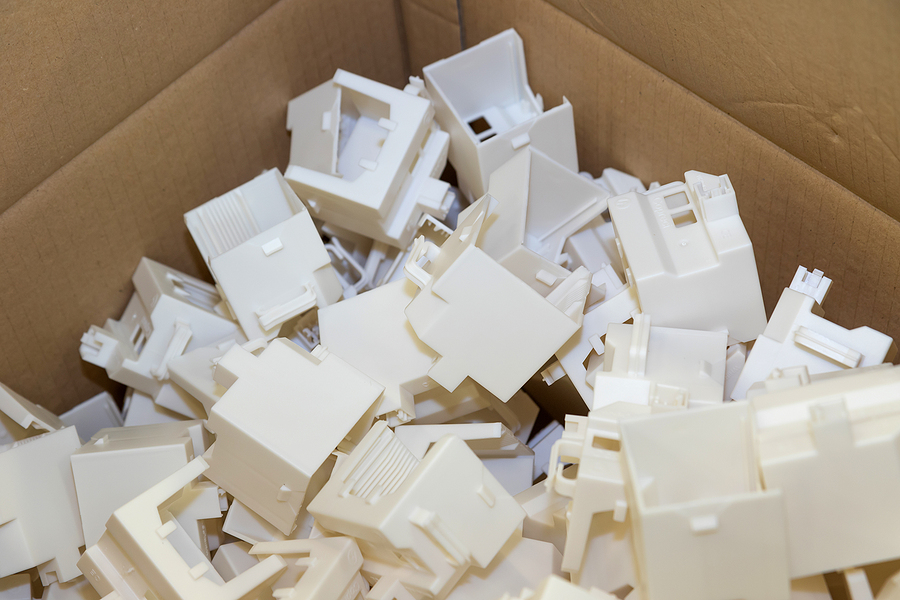 Lead time is a significant factor in any type of manufacturing. It's important for companies relying on plastic injection molding to calculate the time allotted from a project's conception to its completion, so they can estimate when they can release their product to market. Seeing as there are several details that factor into injection molding lead times, such as the design and complexity of a mold, there is no one answer to how long a project will take. Since it can prove a difficult task, let's review how you can calculate your plastic injection molding project lead time.
What is Lead Time in Plastic Injection Molding?
The simplest definition of "lead time" is the total time required to finish a product. It is comprised of the time from when the purchase order is placed until the finished product is delivered to the company. There are several steps in between the purchase order and the delivery, including the conceptualization of the part's design specifications and requirements, the ordering of materials not currently in-house, the tooling design and manufacturing of the mold, and quality control. To calculate the lead time of a project, it's important to break down each step of the injection molding process.
What Are the Major Factors to Consider in a Lead Time?
While there are dozens of steps when it comes to a plastic injection molding project, these steps can be grouped to better estimate the time needed. Here are some of the stages of the process that can have a large impact on the lead time of a project:
Design Phase: During the design phase, the part's size and composition, along with the mold complexity and type of steel used, can influence the lead time. For instance, the smaller and less complex parts, the less time is needed during production.
Processing Phase: A plastic injection mold may take three to four corrections to match a customer's requirements. The manufacturer's available workforce will also largely contribute to a project's lead time.
Quality Control: If a part is in high demand, it could take longer to perform the inspections and machinery maintenance. Customer feedback, tweaks to the mold, and a follow-up on the mold's performance are also big factors.
Delivery: Offshore tooling and production require much more delivery time than sourcing your project locally. Not to mention, it can be tied up in logistical issues.
If the manufacturer has invested in innovative technologies, lead times can often be drastically reduced. In the same way that up-to-date technology boosts efficiency, so too does the experience of the manufacturing team.
What is the Standard Lead Time for Plastic Injection Molding?
Given the aforementioned, it's clear to see that a plastic injection lead time can vary depending on a variety of factors. However, a safe estimate for standard lead times abiding by a typical approach and traditional setting – such as a single-cavity mold utilizing minimal ejectors – can be roughly three weeks or less for a low-production project. The cycle time of basic parts that require a simple cooling port is much faster than large, complex parts requiring heavy oversight. If you work early with a vendor, they can provide you with an estimated lead time according to your materials needs and specifications.
Calculating your plastic injection molding project lead time requires a close inspection of every stage of the process. With an experienced manufacturer, you should be able to obtain that information with little effort on your part. At Midstate Mold, we have enough years in the industry running prototypes, performing production, and inspecting quality to know just about how long your next project will take. If you're looking for a plastic injection molding manufacturer who can ensure your project is completed correctly and in a timely fashion, contact us today.