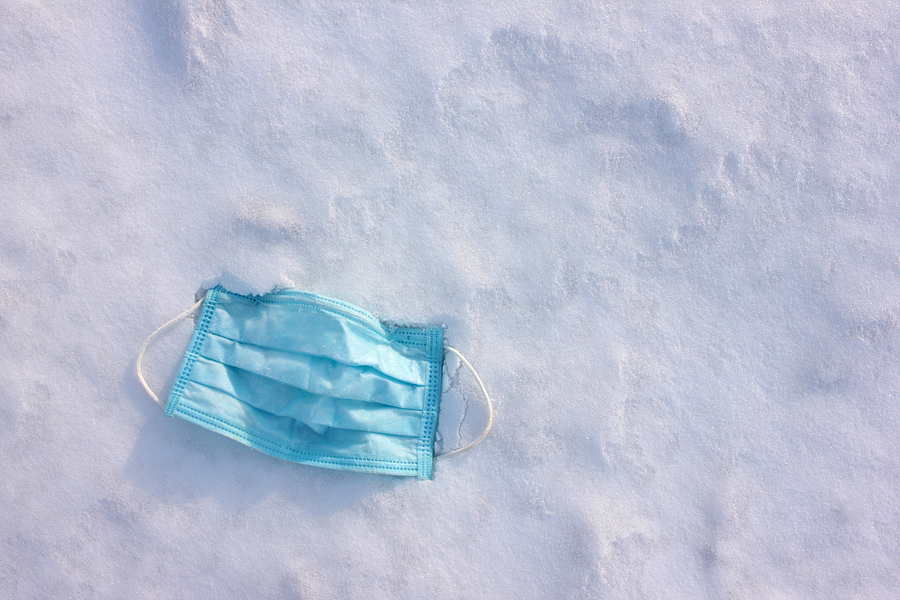 A frustrating combination of disrupted supply lines from the global pandemic and the recent storm that devastated Texas has led to limitations in resin availability. As with any industry, this is creating a disparity in supply and demand, resulting in soaring plastic prices and force majeure declarations – meaning an inability to fulfill a contract due to an unforeseeable circumstance. This has led to some vendors revising part specifications or material requirements to sidestep the crisis. Let's take a closer look at the recent and frequent force majeure declarations and their effects on plastic injection molders.
Houston Storm Buries Resin Production
It's been a few weeks since Houston suffered the effects of a massive winter storm, shutting down the entire region and knocking out the power. Piling on top of COVID-19's disruptions of supply chains worldwide, this storm halted 80-85% of polyethylene and polypropylene production in the United States. Despite many plastic production facilities managing to recover in early March, roughly two billion pounds of resin production was lost. This resulted in severe disruption of critical supply-chain components and further harm to processors already reeling from previous force majeure allocations.
Fire Shuts Down Mexican-Based Production Facility
Piling onto this "perfect storm" is the shutdown of the Pemex Cangrejera Petrochemical complex in Mexico. This major resin facility responsible for polyethylene production added further justification for a $0.07 increase in the price of the plastic that was already slated for March, potentially raising the price to nearly $0.96 per pound. In 2020, 40% of North America's polyethylene production was exported, but the combination of these catalysts has triggered a significant shift to imported plastic.
Supply and Demand Imbalance Results in Skyrocketing Prices
Seeing as a majority of high-density polyethylene is produced in the Gulf, the lack of available materials has resulted in a sharp increase among polyethylene grades. In February, the price of polyethylene rose $0.26 per pound, which is an even more significant increase from the $0.16 it gained in January. However, low-density polyethylene is proportionately made in Canada, leading to less of an effect on its price. Though, incurring the greatest increase in pricing as a result of the Houston storm is polypropylene, scoring an increase of up to $0.05 per pound daily, resulting in a $0.50 rise in February.
How Are Injection Molding Manufacturers Handling Force-Majeure Declarations?
Unfortunately, many injection molding manufacturers have experienced force majeure declarations from plastic production facilities. On the other hand, this has helped them prepare a crisis plan to manage a shortage of supply. With syringes and PPE consuming a majority of the heavily impacted plastics as the COVID-19 vaccine rolls out, some companies are working with engineers to redesign their parts with an alternative plastic in mind. By substituting polyethylene and polypropylene with a similar thermoplastic, production can continue without much delay and with limited effect on the bottom line.
Force majeure declarations from major suppliers have had adverse effects on plastic injection molders, but with ingenuity and experience, some manufacturers have been able to fulfill their contracts. The key is working with a turnkey manufacturer who handles every step of the injection molding process. At Midstate Mold, we will work with you during the prototype phase to reimagine your part to adhere to supply and complete your production needs to meet demand. If you require help navigating the intricacies of the force majeure declarations or need help with your next project, contact us today.