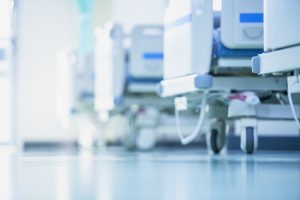 Whether you're an established business looking to start manufacturing with plastic injection molding or a newcomer to the medical devices industry, it's important to know how (and when) to start the process of talking to a mold maker and plastic injection molding manufacturer. Unsurprisingly, medical devices are held to a higher standard of quality and manufacturing than most plastic injection parts, so working with someone skilled in that market who understands the standards is vital.
The Standard of Medical Devices Injection Molding
There are three major components to the higher standards of medical devices and parts for medical devices, namely:
Higher Quality Polymers: Depending on part requirements, you'll want to work with plastics that have high resistances (heat, radiation, chemical), physical strength, and maybe even think about adding in anti-microbial additives to the plastics.
Higher QA Standards: While no one wants their parts to have defects, in the medical industry it's essential to have great QA. Work with a manufacturer who is up-to-date with their ISO certification and has the supporting quality assurance systems in place.
Traceability Requirements: One last piece of the QA puzzle specifically for the medical industry is part traceability—being able to trace back (or forward) a specific plastic part. Work with a manufacturer who is compliant with medical parts traceability.
When to Get Started with a Mold Maker
So, there's a lot to look for in a mold maker and injection molding manufacturer, but when should you start looking for one? There are two major points in your process to get started: either in the parts prototyping stage when you're designing your part for manufacturing, or after that stage when you've got the finished product files and are getting ready to start manufacturing. Since the mold-making and manufacturing process can be lengthy, it's important to start as early as possible with either approach.
Tips and Tricks for Getting Started in Injection Molding
Lastly, we'd like to provide some answers to frequently asked questions and offer some suggestions of things you can do to make your entire injection molding process as easy as possible:
We here at Midstate Mold are proud to service the medical industry (alongside other markets) when it comes to mold design, mold making, and part manufacturing. Our ability to help and control at every step in the process means you get the best parts in terms of design, manufacturing, and QA. Want to learn more? Dive directly into getting a quote from us or contact us for more details.