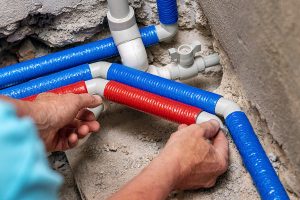 Plastic injection molding offers a wide variety of resins providing all sorts of unique characteristics. But polypropylene is one of the most popular material choices for businesses looking to create tough and flexible parts. The customizability, easy processing traits, and affordability of this plastic allow it to be used in many diverse applications. If you're wondering whether you should consider this material for your next project, we're here to help by providing the benefits, types, and applications of polypropylene in plastic injection molding.
What are the Characteristics of Polypropylene?
Polypropylene (PP) is so prevalent in plastic injection molding because it is amongst the least expensive thermoplastics available, yet it boasts so many beneficial characteristics. Some of the biggest advantages of using polypropylene in plastic injection molding include:
Flexibility: Due to the flexibility of PP, it can be molded into a variety of shapes without compromising the quality of the part.
Strength and Stability: PP is strong and holds up well against general wear and tear.
Heat Insulating: PP can retain heat, making it an ideal choice for warm and hot food storage.
Chemical Resistance: This thermoplastic is not affected by contact with most chemicals.
High Impact Strength and Low Friction: PP doesn't break when subjected to high impacts, nor does it weaken when exposed to high heat and friction.
PP can also be combined with other materials, such as rubber, to create a stronger copolymer. However, polypropylene is not without its downsides. This polymer is susceptible to UV degradation, has poor resistance to chlorinated solvents, and has limits regarding very high-temperature applications, accompanied by high flammability.
What are the Three Types of Polypropylene?
There are two main types of PP: homopolymers and copolymers. However, copolymers can be broken down into two separate categories: random copolymers and block copolymers. Here are some of the differences between these market-available PP types:
Homopolymer: This is the most widely used form of PP. Homopolymer is a general-purpose grade, and it's comprised of propylene monomers in a semi-crystalline form. It's mainly used in healthcare applications, electrical parts, and automotive components.
Random Copolymer: This type is created by polymerizing propene and ethene together. This creates a polymer that is transparent and flexible, making it ideal for use in packaging and other products requiring transparency.
Block Copolymer: Block copolymer gets its name due to it being comprised of co-monomer units arranged in a block pattern. This pattern makes the PP tougher and less prone to brittleness and breakage. This type of PP is mostly used for industrial applications.
Working with your vendor will help you identify which type of polypropylene is appropriate for your project.
What Applications Use Polypropylene in Plastic Injection Molding?
Due to PP's beneficial physical, chemical, and mechanical properties, there are countless applications for which this material is used. PP is a food-grade thermoplastic, making it safe for food containers, cups, and children's toys. Also, due to it being lightweight and strong, it can act as a replacement for metal parts in the automotive industry. Its chemical resistance also makes it ideal for use in medical products, and it's even durable enough to be used in autoclaves. Beyond these examples, this plastic is also used in construction, household appliances, power tools, and much more.
Due to its positive traits and affordability, there's much to gain when using polypropylene in plastic injection molding. Knowing its characteristics opens up so many possibilities when it comes to planning your next project. At Midstate Mold, we have experienced molding numerous different thermoplastics, and we can perform production on your parts and closely inspect them for quality. If you're looking to partner with a manufacturer experienced with polypropylene and so much more, contact us today.