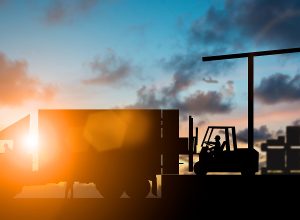 Plastic injection molding touches on a wide array of industries – after all, if you have a need for polymer parts for your projects and customers, injection molding is one of the best options. However, there are certain industries that have special requirements and, when partnered with the right manufacturer, can best utilize plastic injection molding to not only meet the requirements of their industry but exceed them – especially important in an era of logistical shortages.
Medical and Pharmaceutical
Both of these industries require medical-grade plastic parts – meaning stringent quality control and also the use of medical-grade plastics. These polymer resins, such as polycarbonate, polyethylene, and polypropylene, need to not only be durable to chemicals, radiation imaging, and physical wear and tear, but also be as anti-septic as its metal or glass alternatives – either due to the nature of the plastic or with the addition of medical additives to the plastics themselves.
As mentioned above, quality assurance is a vital part of medical and pharmaceutical parts manufacturing. Manufacturers involved in the medical sector employ a method of tracking devices for which a defect or failure could result in detrimental health consequences. Traceability in the medical industry is a required step that mitigates liability, uncovers where the issues originated from, and reveals the products that are impacted so that parts can quickly be recalled and replaced – a key requirement when lives are so often on the line.
Food and Beverage
While perhaps lower stakes than the pharma or medical fields, the food and beverage industry has its own requirements when it comes to the products used. Food-grade plastics, from food processors to the containers and utensils used by the end-user, are a vital part of the industry, needing some of the medical-grade requirements of being anti-viral while also needing high-volume and cost-effective production **cost-effective (I can't edit the link). Depending on the parts, the requirements and tolerances might change, from food processing lines to lids for juice containers.
As consumers become more eco-conscious, it's now more important than ever to have options for your customers, and that's true for the plastics they are made with. Both the rise of better-recycled plastics that can withstand the rigors of use and the exciting developments of biopolymers mean those in the food container and utensils industries have more options for sustainability.
Consumer Products
More than any other industry, consumer products have found themselves at the whim of the logistical snags and shortages that have plagued worldwide manufacturing for the last several years. Everything from the Ever Given blockage of the Suez Canal to the impact of natural disasters like Hurricane Eta shows that shortages of material, manpower, and transportation can affect the price of your product and even getting it manufactured and onto the market.
Working with a US-based plastic injection and tool manufacturing company can help you untangle and simplify your supply chains, especially when using pull-push systems for part manufacturing and prompt tool relocation from overseas markets. We're in a new normal of plastic manufacturing logistics, but just like your business got through COVID, it can get through this.
At Midstate Mold, we have a long history of helping specific industries meet their needs, including the resin selection and cleanrooms needed for medical parts, biopolymers and additives for food-grade plastics, and the production volume and flexibility for consumer products and electronics. If you need an experienced manufacturer and tool designer dedicated to your industry's needs, get a quote or contact us today.